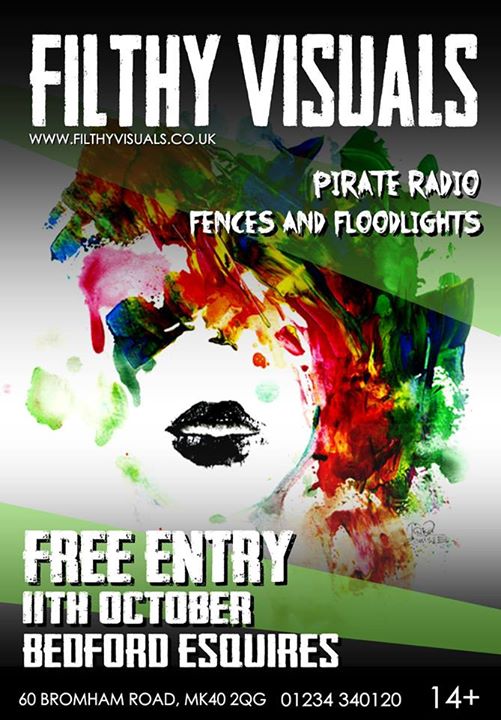 The 11th of October 2013 is the 10th anniversary of something or someone in the world. Perhaps an ape's 10th annual day of birth or a British celebrity's 10th celebration of not being convicted of child molestation…. yet, but otherwise a completely unremarkable day to you and I……. Save for one thing.
IT'S ANOTHER FILTHY GIG IN DANNY'S BAR YOU DISGUSTING LITTLE FUCKS!!!!!!
With support from:
FENCES AND FLOODLIGHTS
PIRATE RADIO
#TheFutureisFILTHY!!!!!!!!!