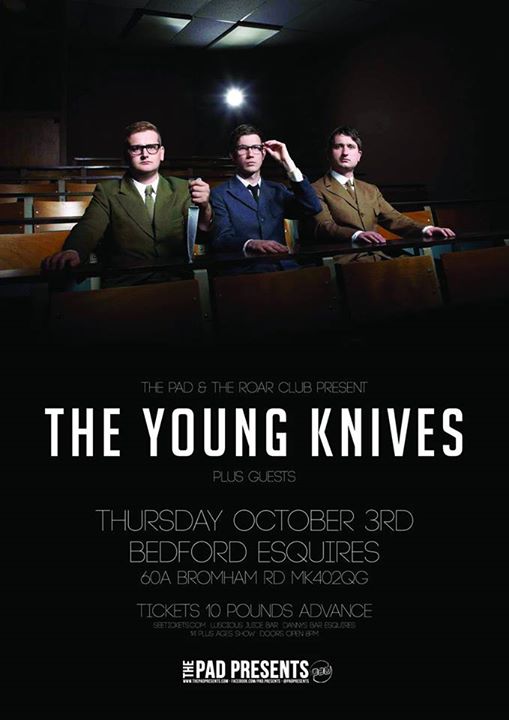 The Pad & The ROAR Club presents.. YOUNG KNIVES + Guests
We are happy to announce that Young Knives will be visiting us here as part of their new album tour, when they travel the UK to play a select few intimate shows. This is not the first time the band have played Bedford, selling out the 280 capacity Angel venue before it's closure a few years ago.
Young Knives are not the same band that these guys were in but a different, similar band called Young Knives. So much more of the same but worse.
Working on their fourth album which, as with all bands is so different from their last record it will make the fans into not fans and the not fans into active haters.
The Sick Octave will be released some time in late 2022/23 with a fully interactive house for you to live in while you listen to it on an audio loop that includes 4 hours of silence every 3 repetitions for your housekeeping needs.
The new stuff is as vital and punchy as their earlier work and as you can tell, the guys have not lost any of their quintessentially English wit in the last few years.
———–
Tickets are £10 advance and on sale right now from Seetickets.com
Tickets will also be on sale from the venue and Luscious Juice Bar from Wednesday July 3rd
This is a 14+ ages show, under 16s to be accompanied by an adult