Dream Wife / King Purple / Secret Special Guests / Esquires
October 20, 2017 @ 8:00 pm

-

11:00 pm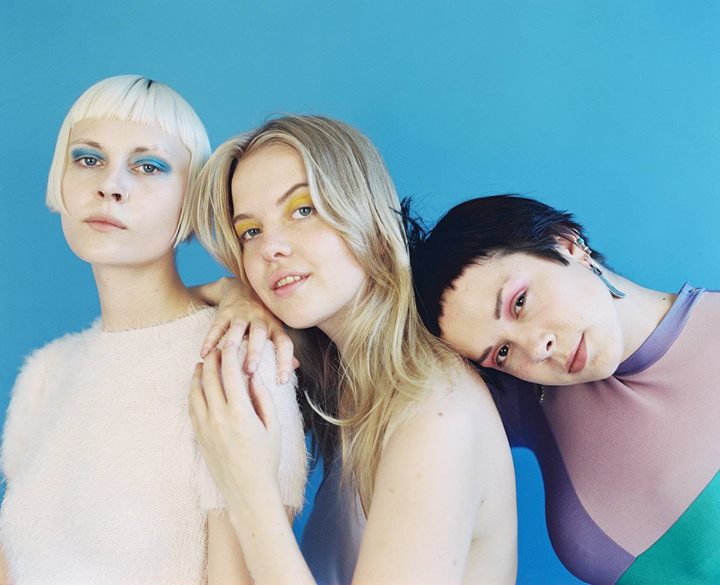 THE PAD PRESENTS
http://www.thepadpresents.com
Dream Wife + King Purple + Secret Special Guests – Friday 20th October – Bedford Esquires
OK, so here's the thing. We went down to Brighton for our yearly promoter jaunt at The Great Escape Festival to go check out all the best new bands, and we al came back having decided that one stood head and shoulders above the rest – Luckily for you we'd already secured the date before we went, and in October you can come see them on your doorstep, when Dream Wife headline Esquires Main stage on Friday 20th October.
This ain't your average house party. Dream Wife invite you to jump into the mosh pit. London based musicians Alice, Bella and Icelandic singer Rakel formed at art school in Brighton where the project began as a performance art piece. Dream Wife make music embracing their love for edgy pop.
Oozing girl power the music juxtaposes simple pop hooks, cutting riffs and screamy dreamy vocals. The world of Dream Wife is brought to life with; roaring live shows, an empowering attitude embracing the strength of femininity, and collaborations with vibrant creatives of the London scene.
We don't say this too often, but DO NOT MISS THIS ONE.
Support comes from one of our favourite new bands King Purple, these guys have got everything and tore the main stage to pieces earlier this year. Also, whisper it, but there are some secret special guests opening up the show, our lips our sealed, get down early to catch them!
————
Tickets are on sale right now from seetickets.com here:
http://www.seetickets.com/event/dream-wife/bedford-esquires-bedford/1111428
Tickets on sale locallys from Wednesday 7th June from Slide Record Shop, Esquires and Mrios Hair Design.
Thi is a 14+ ages show, under 16s to be accompanied by an over 18.