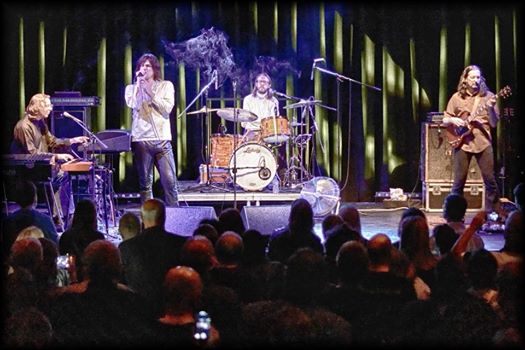 "To call The Doors Alive merely a tribute act would be a huge disservice to what is the closest thing possible to experiencing a Doors concert without the aid of a flux capacitor and 1.21 gigawatts. They are high priests who allow us to worship at the altar of The
Doors by continuing the word and gospels of Jim Morrison, Ray Manzarek, Robbie Krieger and John Densmore." – Pure Magazine, Ireland.
The band re-create the sound, look, presence and magic of a real 1960's Doors concert, perfectly and effortlessly transporting the audience back in time with classic hits such as 'Light My Fire', 'When The Music's Over, Riders On The Storm, The End and many more. The Doors Alive have over 1,000 shows under their belt to date.
Tickets are on sale now priced £12 in advance in person booking fee free from Esquires Bar, Slide Record Store in the Arcade and Mario's Hair Design in Kempston and can be picked up online from Seetickets.