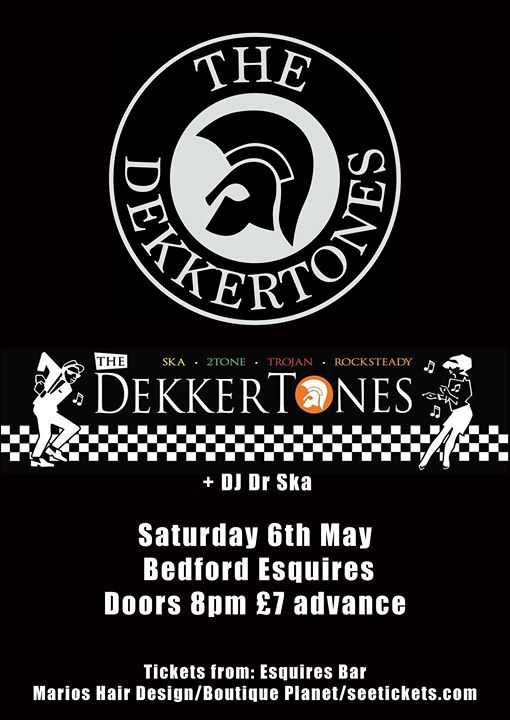 The DekkerTones + Dr Ska
Live at Bedford Esquires, Saturday 6th May @ 8pm
The DekkerTones line up bring you the sounds of Ska music across the decades.
The 9 piece Ska band liven up crowds with their mix of Ska, Trojan Reggae, RockSteady and a little 2Tone for good measure, all delivered with plenty of energy and heartfelt authentic style.
Tina and Mick lead from the front on Vocals interlaced with cool and easy Horn section in the hands of Drozzer on Trumpet (an ex Ska master) , Pete on Tenor and Soprano Saxophone and Nick on Trombone
Chopping, grooving and soaring melodic rhythms are safe in the hands of Taz on Keys and Andy on Guitar. All underpinned by the two Dave's – Driscoll on Bass and Probert on Drums providing serious traction from the engine room.
Dj Dr Ska will be on hand to spin some tunes throughout the evening.
We are sure to move you! so come down and get Some!
Tickets priced £7 in advance are on sale via Seetickets and in person from Bedford Esquires Bar, Planet Boutique and Mario's Hair design in Kempston