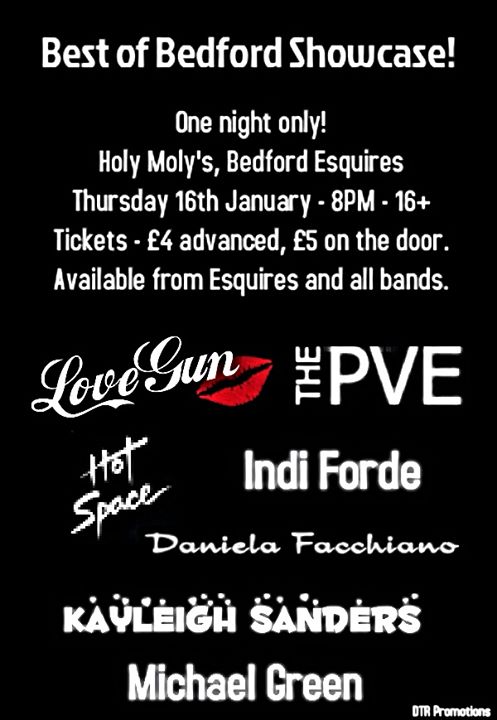 Come and see some of the best Bedford have to offer in a one off show at Bedford Esquires!
Featuring acts including
LOVEGUN – The most Bitchin' band of 2013!
THE PVE – The Best Looking Band in Bedford…(as voted by their mums)
INDI FORDE – National finalist Open Mic UK 2013!
KAYLEIGH SANDERS – National finalist of Open Mic UK 2012!
HOTSPACE – What can I say…HOTSPACE! Endorsed by HRH The Queen…
DANIELA – Our very own Italian Princess!
MICHAEL GREEN – a man who loves writing songs and for many years he has been studying (Vocaltech) and developing his craft which has culminated in the two albums OneEighty & You Are Your Own Worst Enemy & 2 Eps. A Man who has many Influences from all styles of music that he integrates in his own way. http://www.facebook.com/michaelgreensongwriter
+ Very Special Guests…yet to be announced!