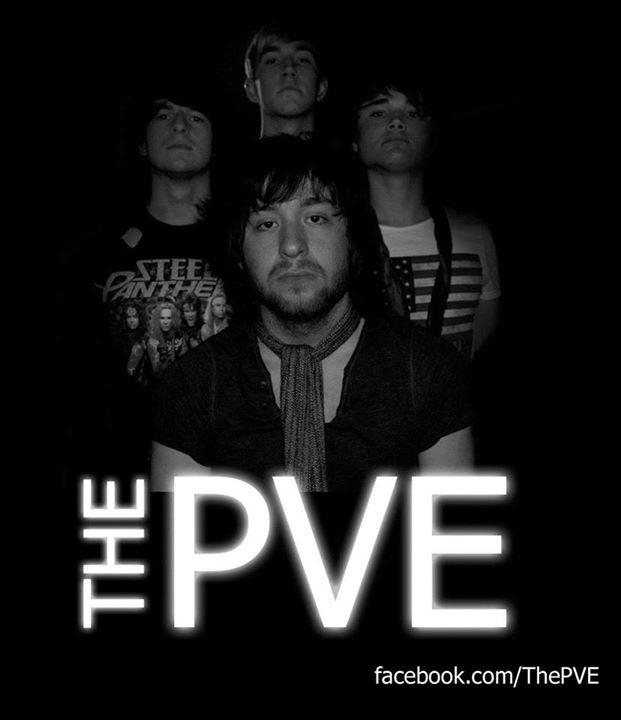 On Apri 5th, 2012, we played our first gig in the name of PVE at our bassist's 18th.
2 years have passed, we've played numbers of huge gigs, covered a catalogue of songs, released our debut EP and had a HUGE EP launch gig in Danny's Bar.
28th December 2013, we were challenged by Holy Moly's and we conquered.
We return for our 2 year anniversary and a rematch with Holy Moly's on Saturday April 5th 2014.
All the odds are in our favour, anniversary and our very own Adam Tobin's 20th birthday!
We bring big reinforcement with us, with the support of:
Loredo – Loredo is a five piece alternative rock band from North London. Their sound is a charming mix of slow grunge guitars, splashy drums and brooding vocals. With enchanting harmonies, melodies and witty lyrics.
Hotspace – With the name of a hit Queen album from 1982, HotSpace hit us with a 4-piece masterclass of a range of different genres!
Jonny Mudd Official – The smoothest voice in Bedford. Heart throbbing lyrics and ear soothing vocals will be opening for us on Saturday night. Expect some cool covers and catchy originals!
Get it in your diaries nice and early, it's going to be a big night!