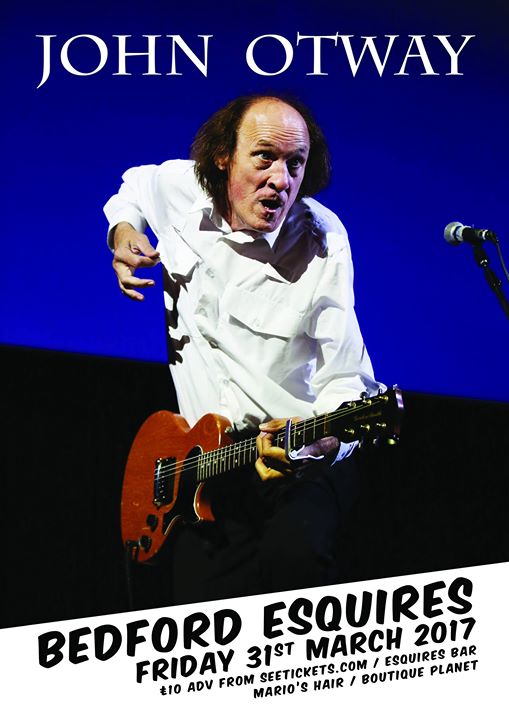 John Otway is an English singer-songwriter who has built a sizeable cult audience through extensive touring, a surreal sense of humour and a self-deprecating underdog persona.
From the age of 9, John Otway knew he wanted to be a pop star. But even at that young age, having listened to his sister's Beatles and Stones records, he knew he would never be able to do what they do. However, when his sister got the latest Bob Dylan album, he knew there was a place for him and he set about learning how to play guitar.
A visit to a fortune teller would have a profound effect on the young Otway. After gazing into her crystal ball, she confirmed that Otway would indeed be a star and would have success with a blonde-haired musician. Otway took this prediction very seriously and teamed up with Wild Willy Barrett (the only musician he knew who fitted the fortune teller's description). In 1972, the pair released their first single. Gypsy/Misty Mountain was a dedication to the fortune teller who had assured Otway that fame and stardom was just around the corner. The single would be the first of a string of flops, but it did capture the attention of The Who's Pete Townshend who offered to produce a number of tracks for the duo.
————–
Tickets are £10 adv, available online here: http://www.seetickets.com/event/john-otway/bedford-esquires/1043713
Available from Esquires bar, Boutique Planet and Mario's Hair Design from Monday 14th November.
Support TBA.