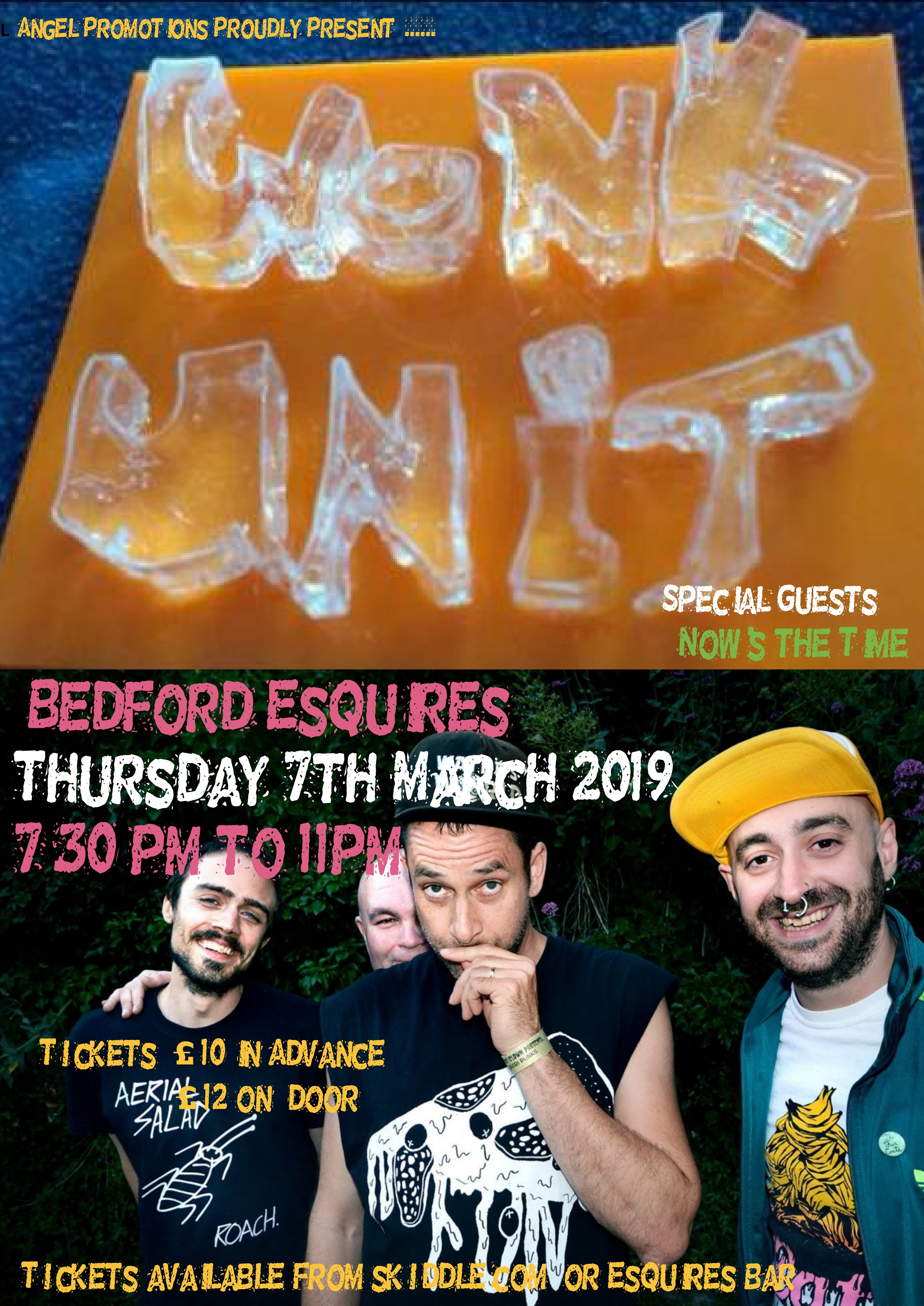 '(Wonk Unit) have managed the almost impossible task of having found their own sound.It's punk son, but not as we know it'.Eugene Butcher (Big Cheese)
Hello. I am Alex Wonk. I started Wonk Unit because i like to make music. My music reminds me of a baby's Fisher Price activity centre with spinning bells and mirrors and hooters. Inside my world I stand on mountains, rain lashed, face to the heavens, wind bedraggled unshaven face screaming at god. That i am an artist, a little prince, mummy's favourite. A tortured genius (just a wanker).I have to create because my head is so full of bollox that i would implode otherwise. I am an alcoholic (in recovery) and drug addict (prescription pain killers) on and off. My back hurts all the time because i used to lay a lot of bricks and plaster walls. Creating helps me not pick up.
Wonk Unit have been going a decade. We have released 7 albums
Flying the Japanese Flag 2009
Trolleys Thank you 2011
Muffy 2013
Nervous Racehorse 2014
Pwosion Idea (compilation) 2015
Mr Splashy 2016
Terror 2018
I am extremely grateful for the life i live.Somehow i've managed to forge Wonk into the fabric of a very sterile world. It's so brill when a new head discovers us and joins the family. Everyone is so open and friendly and inclusive. It's really nice.
I'm mental. Love you all x
Now's the Time are an up and coming punk band from Birmingham and on many people's radar in 2019