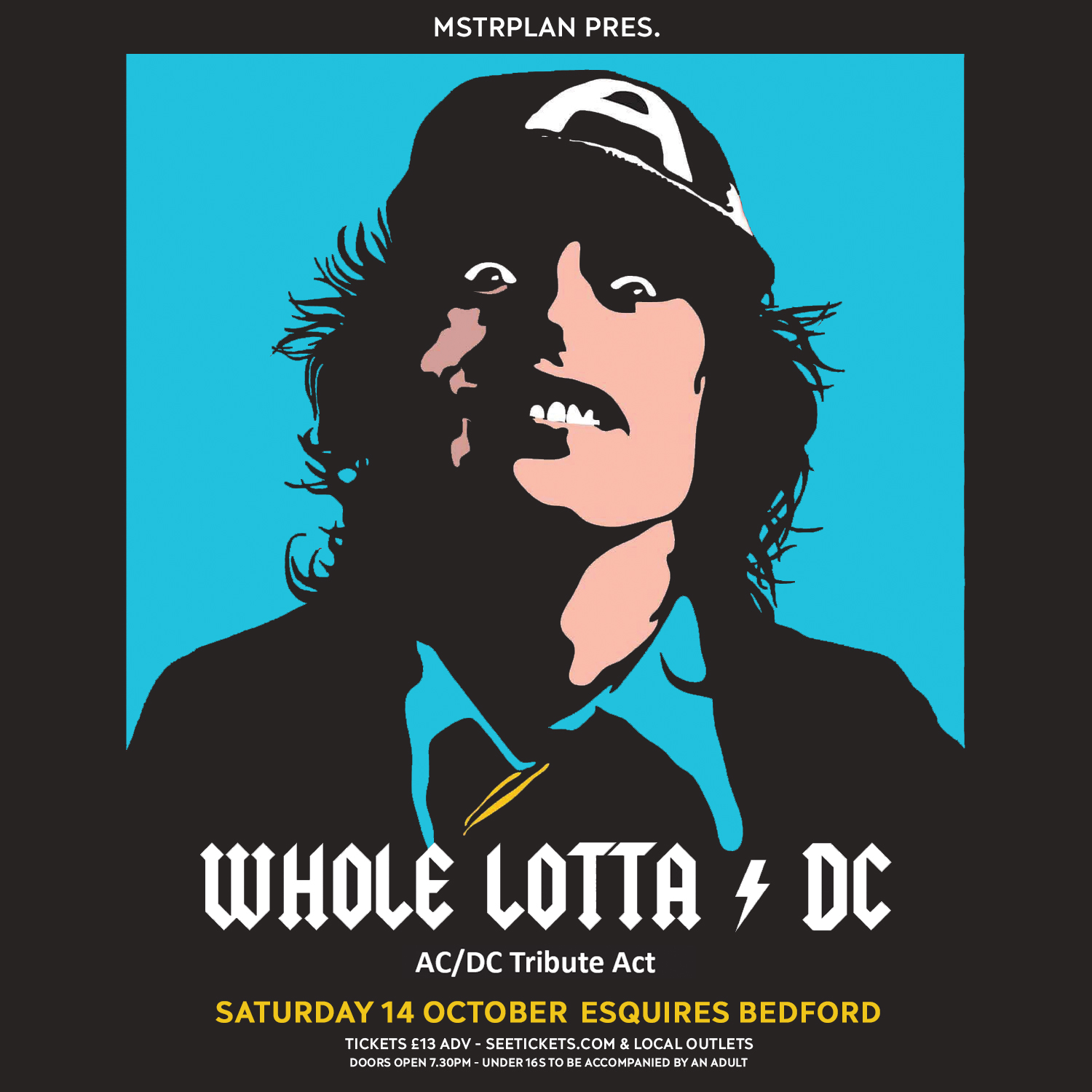 WHOLE LOTTA DC! (The Ultimate AC/DC Tribute)
7.30pm Saturday 14th October, Bedford Esquires
The monthly 'Masterplan' tribute show at Bedford Esquires has a fine instalment for October 2023 as we welcome back one of the UK's finest AC/DC Tribute Bands. Whole Lotta DC are an authentic representation of AC/DC, a thundering rhythm section, the unmistakable vocals & charisma of Brian and Angus's searing lead work and naughty-boy antics recreate a live AC/DC show in stunning fashion.
From small music pubs to large festivals the band deliver a true AC/DC experience every time they play, recreating that classic AC/DC sound using the same Sonor, Gibson, Gretsch and Musicman instruments and Marshall Cabs used by the band today.
WHOLE LOTTA DC have played Esquires numerous times now and have packed the venue out every time and we are expecting a busy night again. This time the band have some new canons and bigger production so expect another great show!
Tickets are on sale now from Seetickets from Friday 7th April (subject to booking fee) and can be bought in person from Esquires Bar and Slide Record Shop.