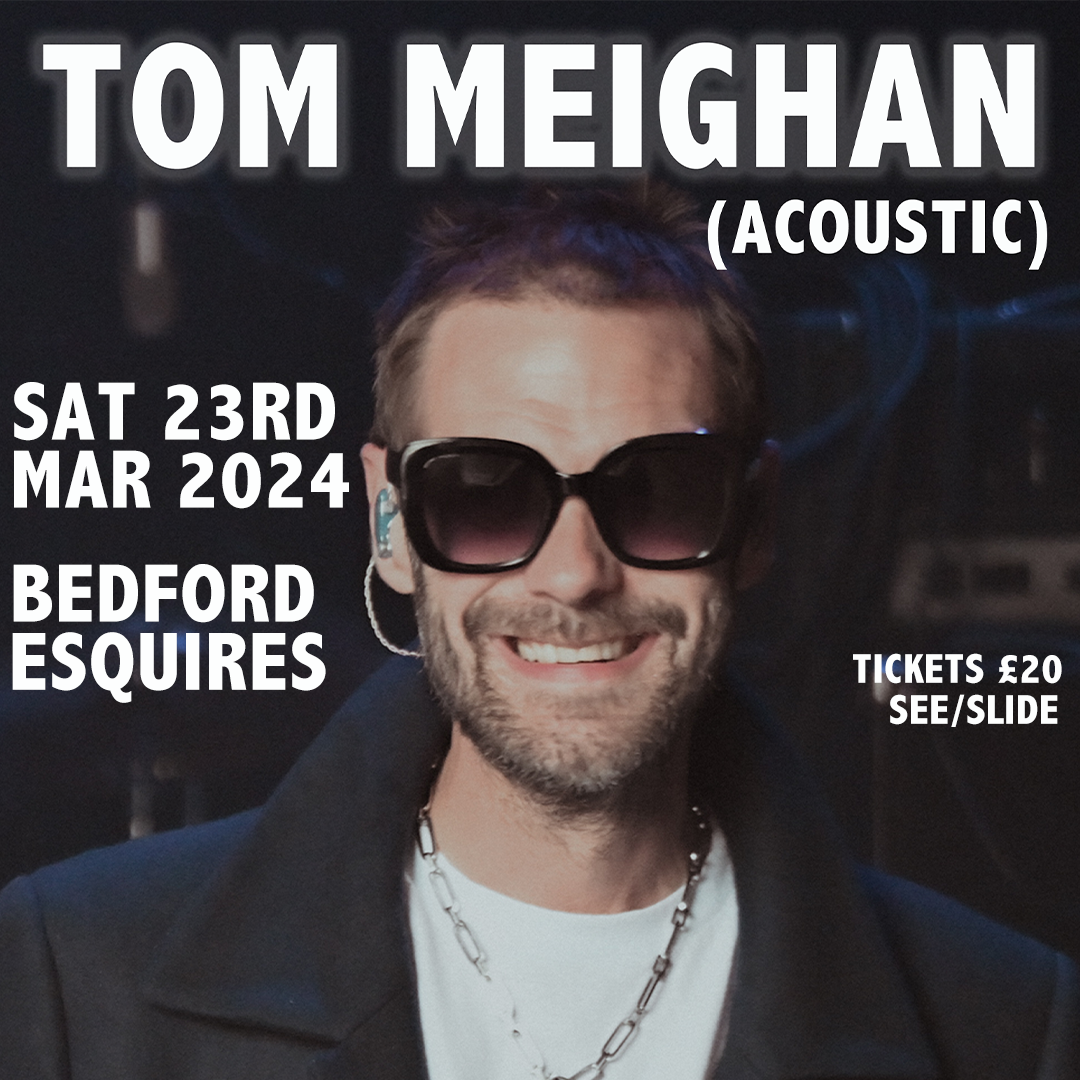 It's been 20 years since Tom Meighan signed his first record deal with Kasabian at the age of 21. He sold four million albums, celebrated 5 consecutive number one albums and was awarded, amongst many others, a BRIT Award, 7 NME Awards, 5 Q Magazine Awards, a Mojo award and a Music Week Award. He headlined Glastonbury, V Festival and Reading and Leeds twice, along with most other major European music festivals.
Tom's troubles have been well documented since he departed Kasabian three years ago. Addiction, remorse, recovery, redemption are themes that run deep on Tom's magnificent solo album. Whatever the reasons he didn't contribute to the songwriting in Kasabian, it wasn't down to lack of talent. The confidence and ability to sing an earworm with passion and charm remain in Tom's new songs. What's new are a broad range of styles. In addition to the rock power and bulletproof bangers of his former band, there is a blissed-out euphoria, a tenderness and a lyrical depth resulting from a period of self-reflection and emotional maturity.
A born frontman with an unmatched ability to get a crowd jumping, Tom's sights are firmly set on the future.
Joining Tom in his band are keyboardist/guitarist Bnann Infadel, bassist Ele Lucas, lead guitarist Chris Haddon, guitarist Brodie Maguire and drummer Gareth Young.
Tickets on sale now from Seetickets.