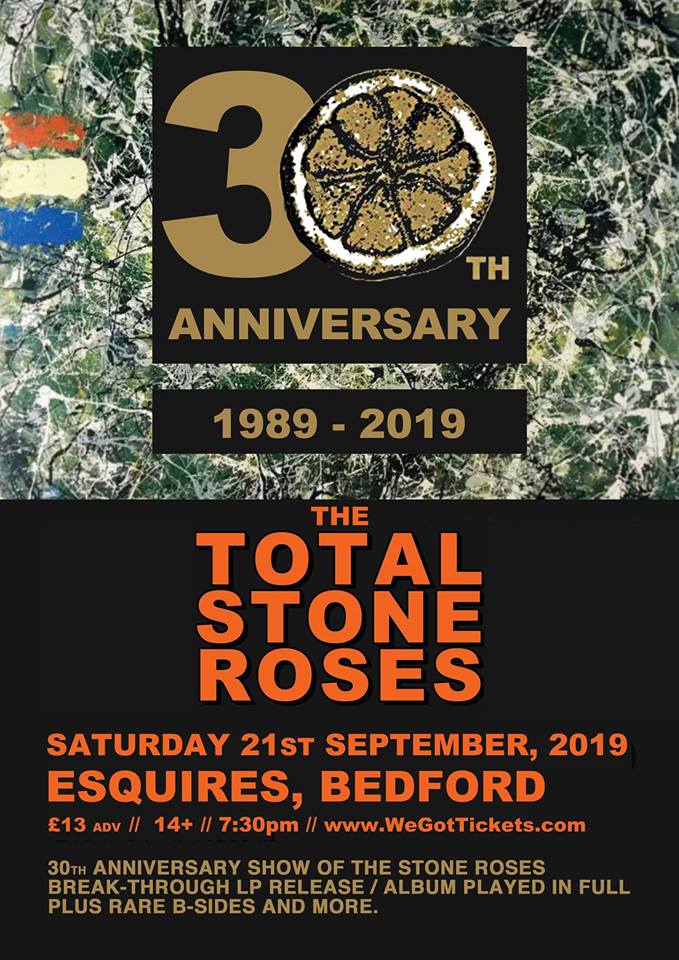 THE TOTAL STONE ROSES
LIVE AT BEDFORD ESQUIRES, 8pm, SAT 21ST SEPT
In 1989, The Stone Roses released their seminal debut album 'The Stone Roses'. In 2019, The Total Stone Roses (UKs no1 Stone Roses tribute) celebrate the 30th anniversary of that release by performing the entire album live at Bedford Esquires on Saturday 21st September 2019 plus a second set of B-sides and other hits.
If you love I Am The Resurrection, Made Of Stone, Fools Gold, Waterfall, She Bangs The Drums and many more then do not miss this exclusive opportunity to hear your favourite album played in full live by the UKs BEST tribute to The Stone Roses.
Special guest support t.b.c and COMMON PEOPLE 90's Indie club night until 2am
Tickets on sale now from We Got Tickets and in person from Esquires Bar, Slide Record Store & Mario's Hair Design