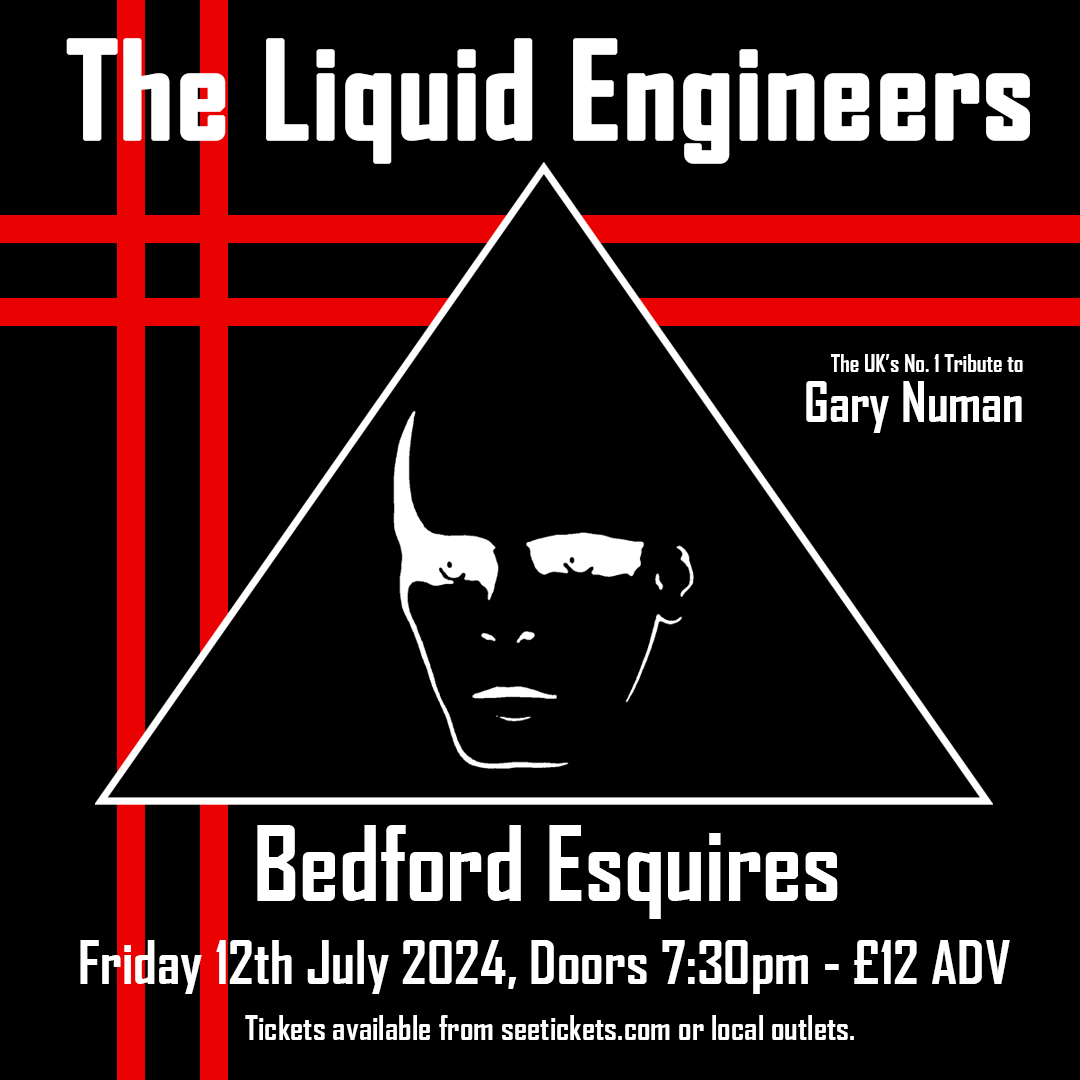 The Liquid Engineers – Gary Numan Tribute
e
7:30pm Friday 12th July – Bedford Esquires
Gary Numan has been cited as a major influence on acts such as Nine Inch Nails to Prince,his music has been covered by acts from Beck,Blur, Basement Jaxx, Africa Bambatta Marilyn Manson,Little Boots and many more.
Standing within the smoke and haze effects and with the light show transporting you to the front row seat of a Gary Numan concert, PAT MARTIN without doubt, the hardest working UK Gary Numan tribute, delivers a vocal and visual spectacle from the moment he hits the stage and the band begins to perform that unique and authentic NUMAN sound.
THE LIQUID ENGINEERS are a 5 piece live band performing material from the start of Numans career to his current sound the band gives Numan fans old and new a show that will remain in your memory long after you left the venue.
Tickets priced £12 are on sale from Seetickets and in person from Esquires bar and Slide Record Shop.