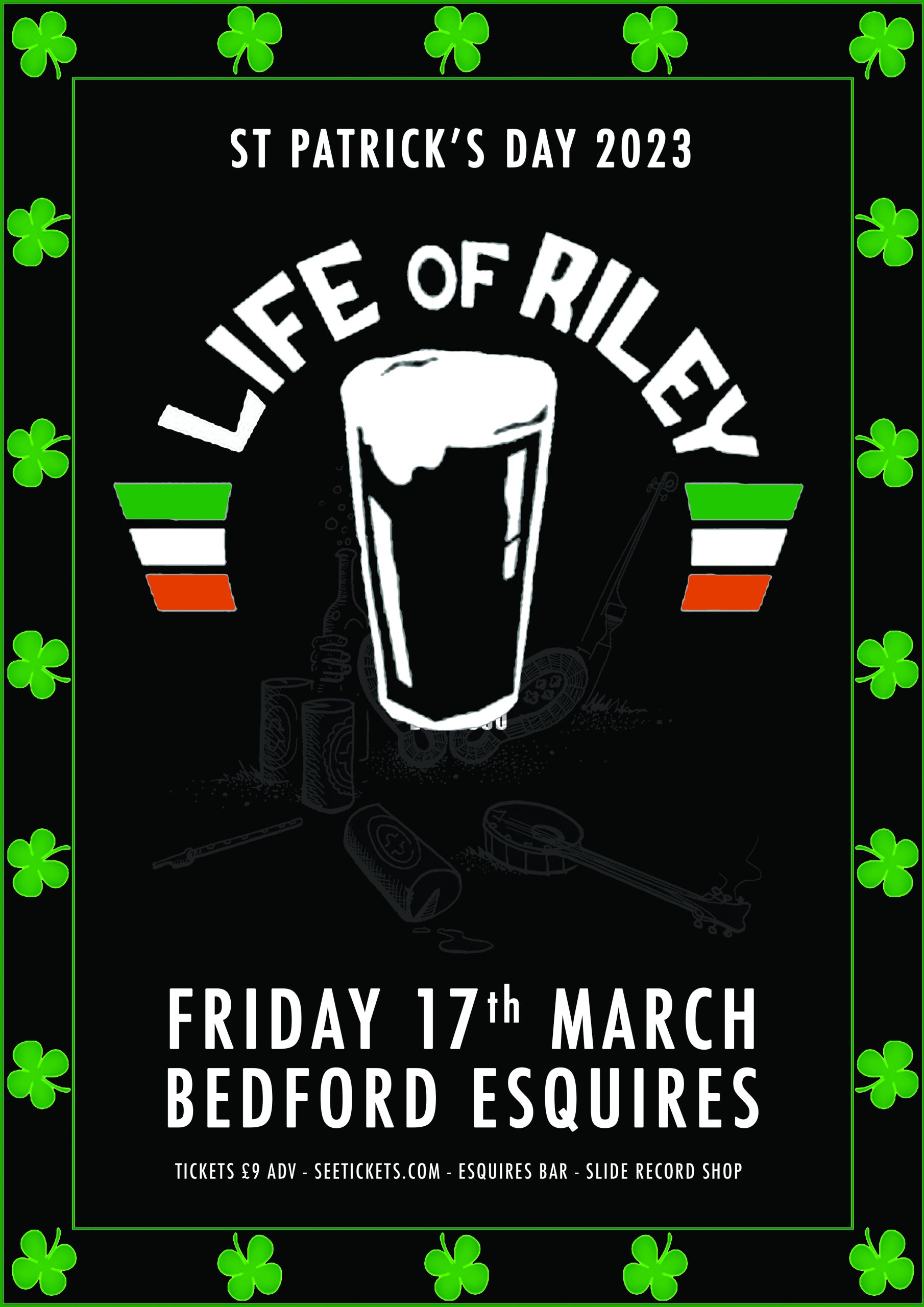 THE LIFE OF RILEY  'Annual St Patricks Day Gig'
7.30pn, Friday 17th March, Bedford Esquires –
Having formed in Bedford in 1991, The Life Of Riley are one of Bedford's best loved bands and are still going strong after over 30 years!
The band are a full throttle nod to Irish folk music and dance along shanties with dancing shoes compulsory!
Having smashed their performance at Bedford River Festival this summer in front of an estimated 10k of people the band head indoors for one of their legendary Bedford Esquires headline shows. Due to a previous booking this show is in the smaller room 2 and with the band having SOLD OUT the main stage on their last 5 shows here we are expecting an even faster sell out on this event.
Tickets priced £9 in advance can be bought in from Seetickets online or can be picked up in person from Esquires Bar and Slide Record Shop.