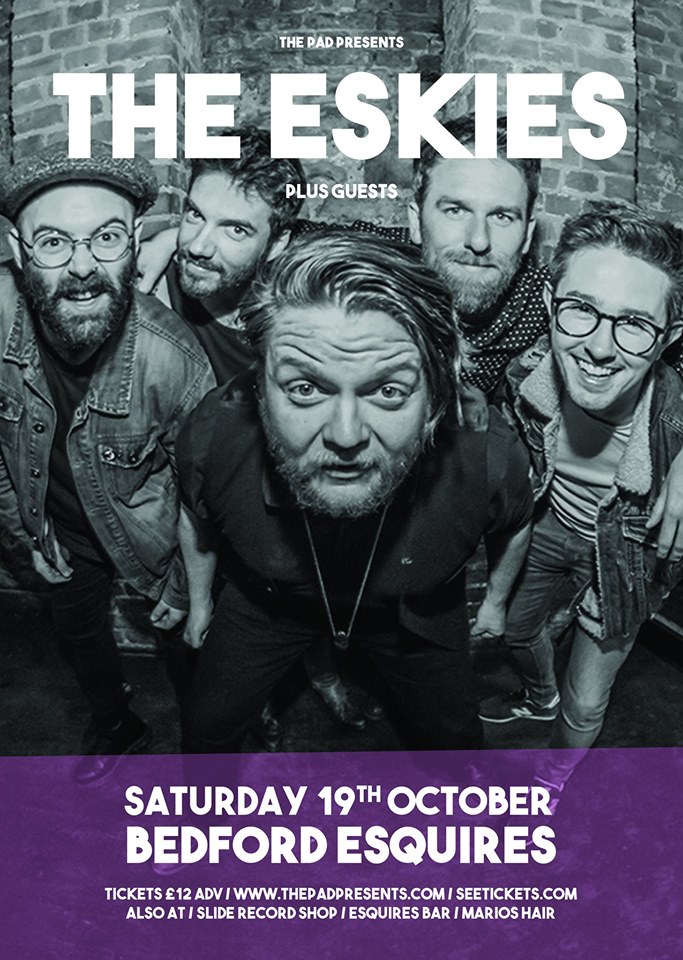 EVENT CANCELLED – Refunds available from point of purchase.
Quite simply one of our favourite bands, The Eskies return for what must be a record 5th year running, and for good reason – They're the most fun bands we put on!
Hailing from Dublin, The Eskies bring their unique brand of folk noir/gypsy jazz/sea shanty and swaggering stage spectacle to ballrooms and booze houses far and wide. The release of their second album "And Don't Spare The Horses" on Absolute Record has cemented their position of one of the best emerging artists from Ireland.
Last year saw them play over 40 festivals in 5 countries, tour Ireland, UK, Netherlands and Switzerland as well as being invited to the influential new music festival Eurosonic Festival. Other notable festival performances included Glastonbury Main Stage Avalon, Main Stage Cambridge and Bestival. They have just finished a tour of Australia which took them to Port Fairy Festival who invited them half way around the planet before they had released a single song!
—————-
Tickets are on sale right now from Seetickets:
https://www.seetickets.com/event/the-eskies/bedford-esquires/1369038
Also available from Slide Record Shop, Esquires and Mario's Hair Design
This is a 14+ ages show, under 16s to be accompanied by an adult
Full support line up to be announced