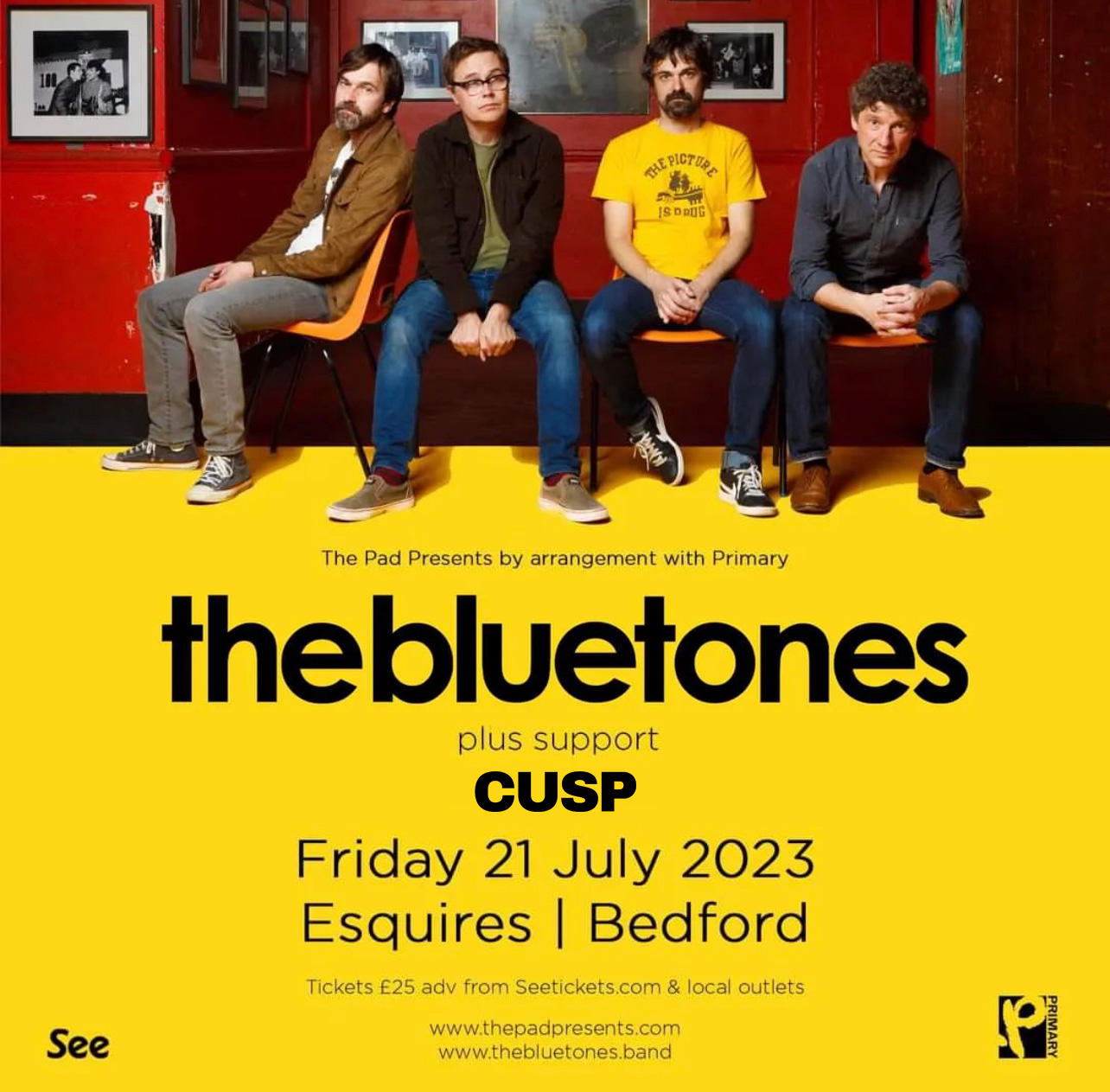 The Bluetones + Cusp 
7.30pm, Friday 21st July – Bedford Esquires
Pleased to announce The Bluetones are heading back to Bedford Esquires for a festival warm up on Friday 21st July.
The band, formed in 1993, had an impressive run of hit singles throughout the late 90's/early 00's, including 'Bluetonic', 'Slight Return', 'Marblehead Johnson', 'Solomon Bites The Worm', 'If' and 'Keep the Fires Burning'. They scored thirteen Top 40 singles and three Top 10 albums in the UK charts before a hiatus in 2010. Returning in 2015 with a run sell out shows the band continue to tour to packed houses up and down the UK.
Tickets priced £25 are on sale Friday 12th May from Seetickets and local outlets of Bedford Esquires and Slide Record Shop..