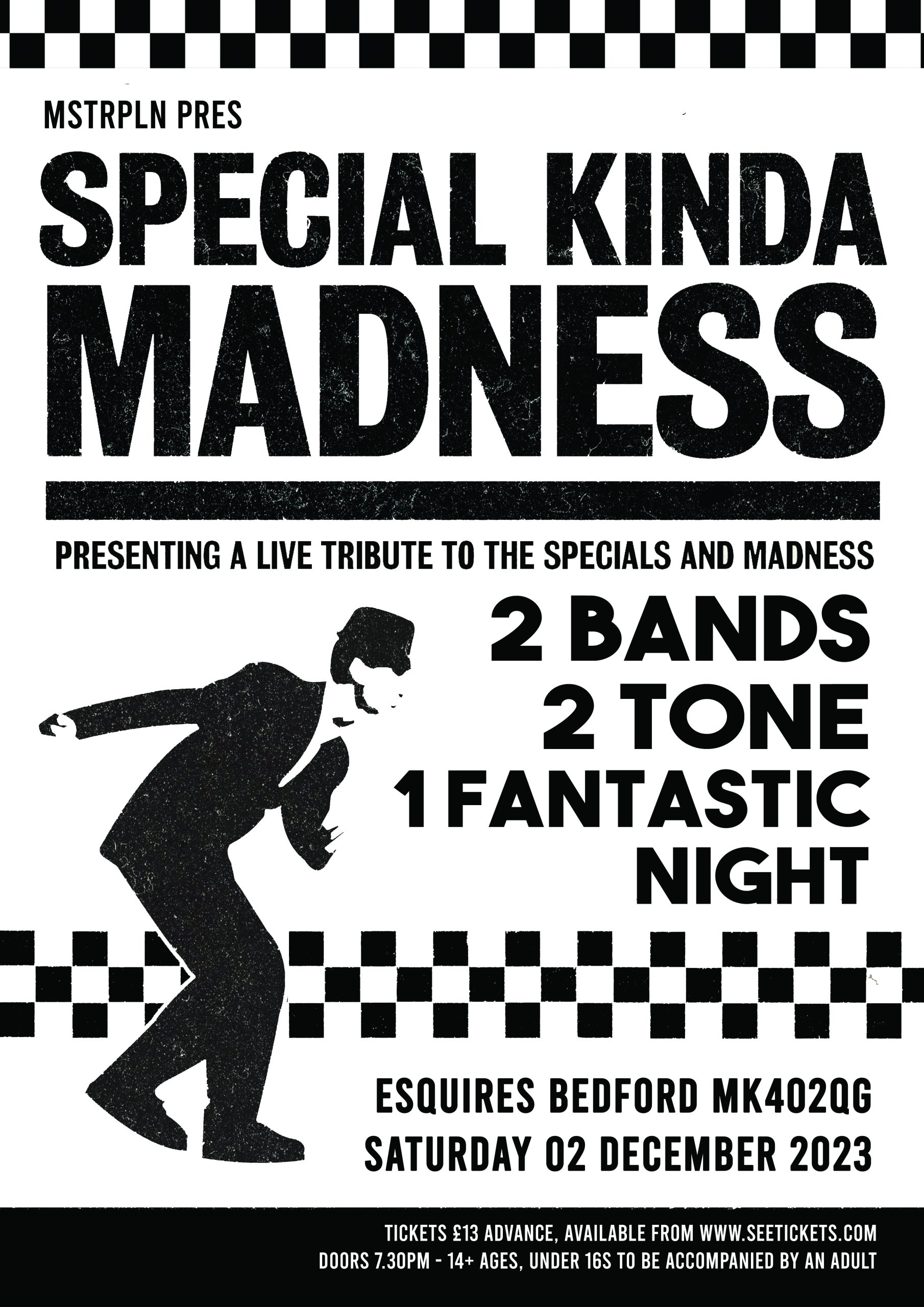 SPECIAL KINDA MADNESS!
7.30pm, Sat 2nd December, Bedford Esquires
Special Kinda Madness make a welcome return to Bedford Esquires on Sat 2nd December with their classic take on Madness and The Specials.
Here's the lowdown; SPECIAL KINDA MADNESS perform a truly authentic set from each band, combining the phenomenally energetic stage presence of The Specials with the wonderful iconic tunes of the Madness 'Nutty Boys'. Playing a set from each band and producing a show that will have the audience up and dancing from the off, Special Kinda Madness will have everyone hankering after that exciting era of 2-Tone and ska.
On 21st July 1979 at the Electric Ballroom in London, the Specials played a gig with Madness, Dexy's Midnight Runners and Selecter. That's a gig that all 2-Tone rude boys and rude girls would die to see, and thought would never happen. The Specials and Madness on the same bill!
We know it will never happen now … but you can get the next best thing with Special Kinda Madness!
2 Bands … 2-Tone … 1 Fantastic Night!
There is no support on the night as the band play 2 sets with the running order of Specials or Madness to be decided on the night. Doors open at 7.30pm with the band taking to the stage for their first set around 8.15pm.
Tickets priced £14 are on sale from Seetickets from 10am Thursday 6th April from Seetickets online and in person from Esquires Bar and Slide Record Shop.