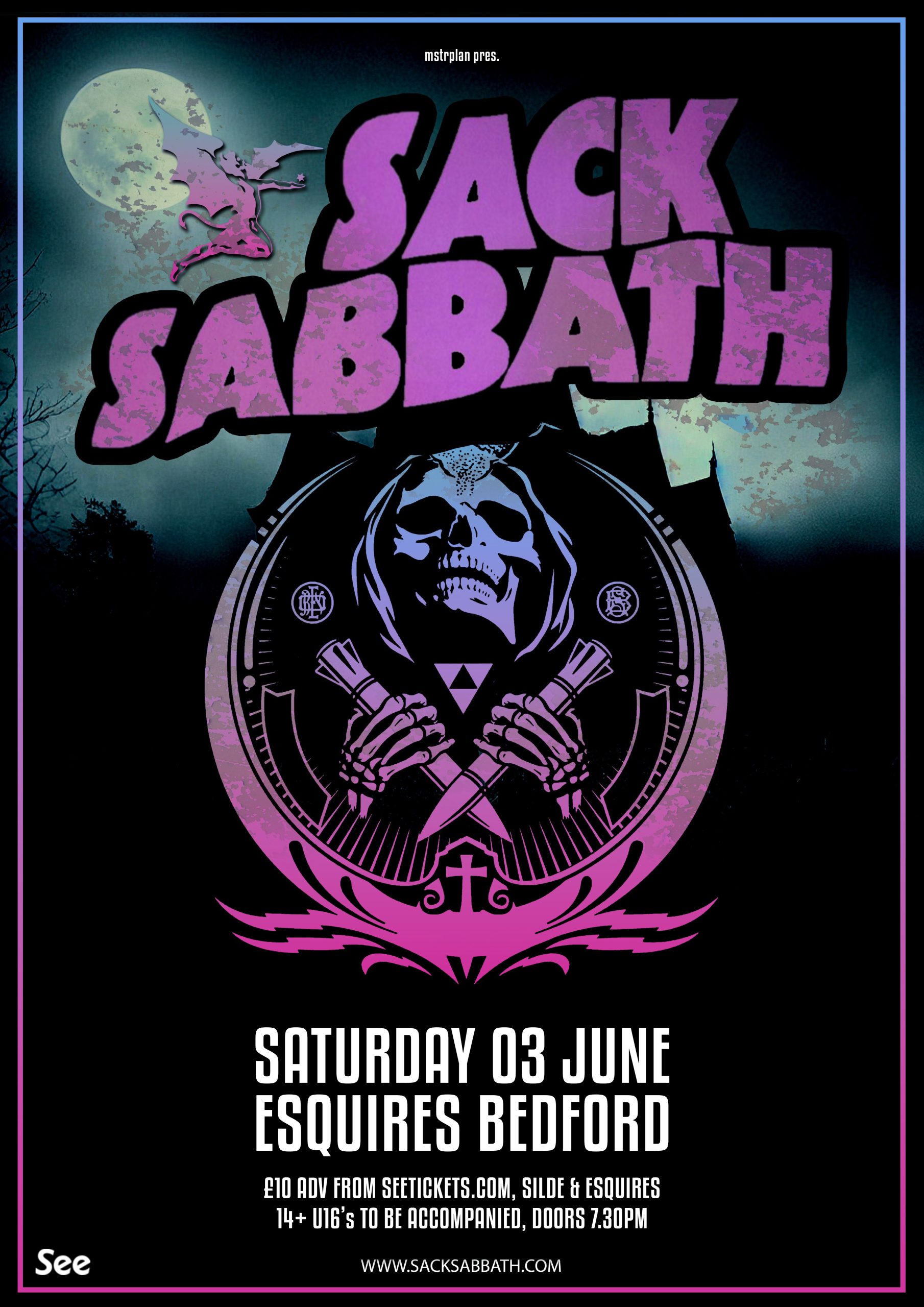 SACK SABBATH – Black Sabbath Tribute
Saturday 3rd June – Bedford Esquires
Sack Sabbath are Europe's best known, longest serving and most authentic tribute to the masters of metal, Black Sabbath.
Sack Sabbath were formed in 2002, and in the past two decades have delighted audiences across the UK and Europe with their stunning take on the classic era of Black Sabbath. Playing only the very blackest of Sabbath from the classic years 1970-78, they deliver a powerhouse performance with every song reproduced to perfection by some of the finest rock musicians in the UK and fronted by the best Ozzy impersonator in the business bar none. And lets face it-you don't get better recommendations than from the Black Sabbath road crew!
"I worked for the real Sabbath and they are like the real thing, you don't have to close your eyes, because they've got it off to a Tee, I go to their shows because it reminds me of all the fun I had with the real thing great night out, we love you allllllllllllllll"Les Martin ex stage & production manager, Black Sabbath 1970-78
14+, 14 and 16 year old's must be accompanied by an adult
Tickets priced £10 are on sale from Monday 2nd January at 10am from Seetickets and available locally from Bedford Esquires Bar and Slide Record Shop from Friday 6th Jan