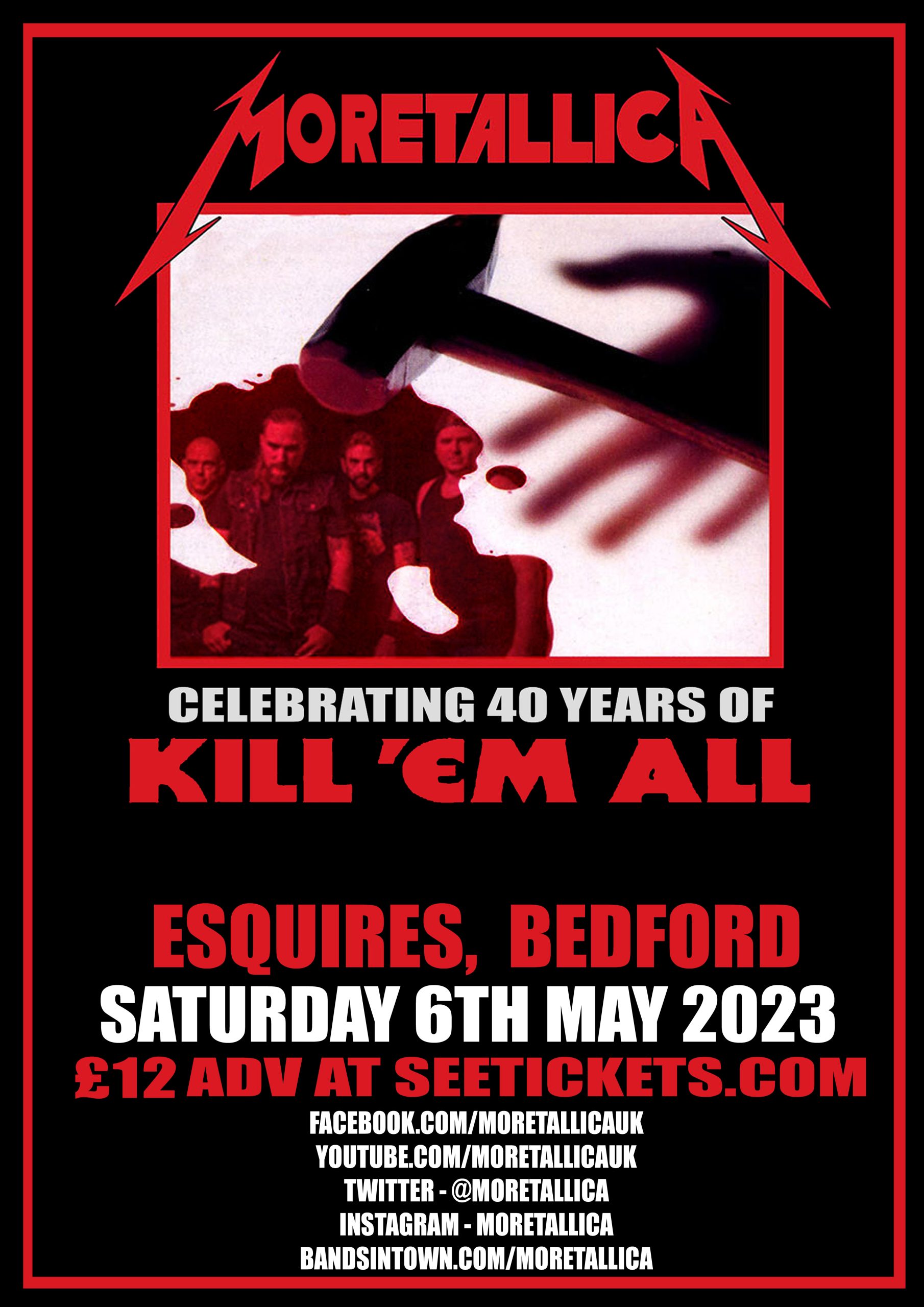 Moretallica – Celebrating 40 years of 'Kill 'Em All'
7.30pm, Saturday 6th May, Bedford Esquires
Moretallica are the most exciting new Metallica tribute in the UK, delivering the most authentic musical performance and the most energetic show! They formed in 2012, determined to perform the music of heavy metal legends Metallica to the highest standard, immediately setting them at the top level of UK tributes.
2023 the band will be celebrating 40 years of Kill 'Em All with the best of the album played in the set + many more Metallica classics, perhaps even a track from the new album 72 Seasons.
A Moretallica show includes songs old and new from every era of Metallica's career and is the most energetic spectacle and display of top quality musicianship, as you'd expect from a band with 50+ years of combined gigging experience across the UK and Europe. Using the same equipment as Metallica (ESP, Gibson, Jackson, Mesa Boogie, Tama, Zildjian) you'll only hear a more authentic performance from Metallica themselves!
Tickets priced £12 on sale now from Monday 30th January at 10am from Seetickets and the local outlets Esquires Bar & Slide Record Shop.