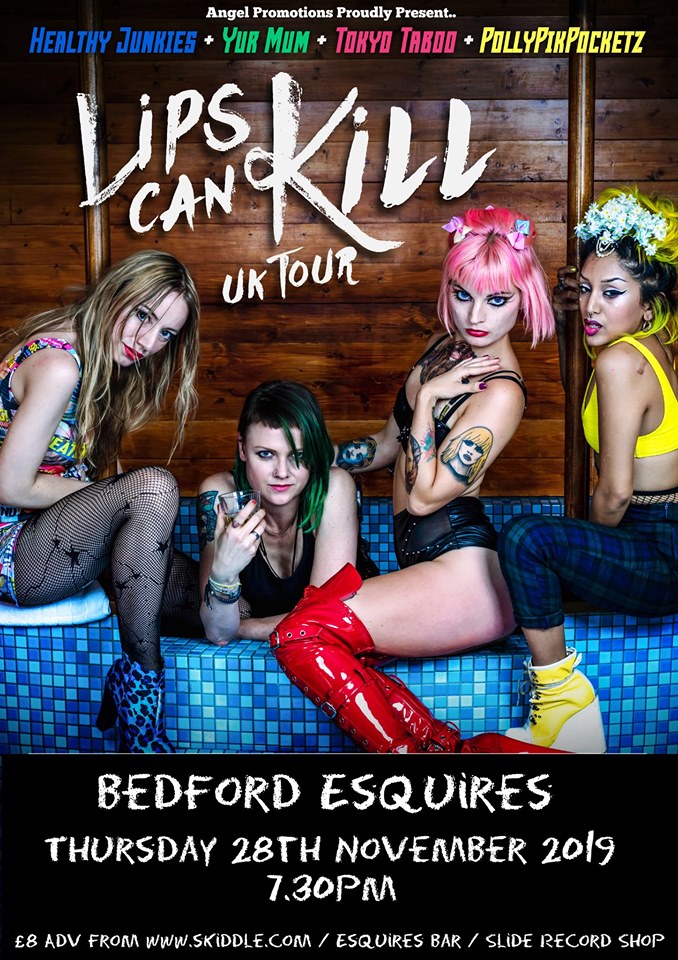 The LIPS CAN KILL TOUR .
The Four most outstanding bands bringing it together on one night in Bedford
four bands that take no prisoners . Four bands doing their thing and kicking ass . this night is gonna rock its gonna shock and jaws will be left on the floor . If you miss this you will regret it because all four bands are destined for greatness. Women in rock ! these girls are paving the way for future generations .