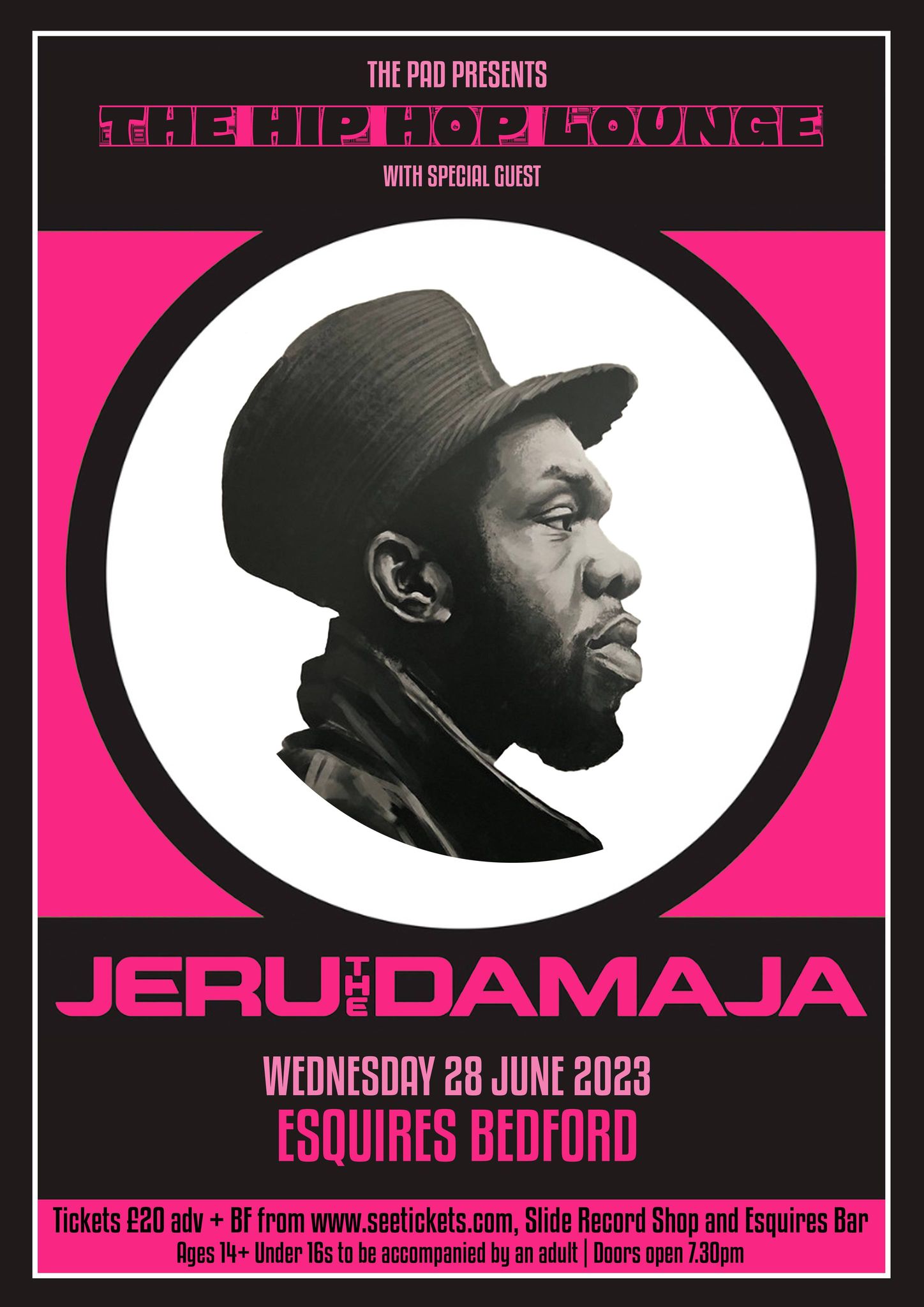 The Hip Hop Lounge pres.
JERU THE DAMAJA
+ Guests TBA
We are very excited to announce that US Hip Hop legend, Jeru The Damaja will be stopping off at Esquires as part of his UK tour.
Jeru the Damaja (born Jeru Davis) aka D. Original Dirty Rotten Scoundrel was born and raised in the East New York section of Brooklyn where the everyday occurrences around him from an early age later became the source from which his rhymes flow. Jeru created and took on the persona of "the Damaja" (because he damages the mic) that is part conscious truth teller and part true to the streets Brooklyn hard rock. Jeru hooked up with DJ Premiere and Guru, collectively known as Gangstarr, shortly after they moved to New York on the late 1980's.
Jeru introduced his unique "hardcore conscious" style to hip-hop audiences on "I'm the Man" a track on Gangstarr's 1992 Daily Operations album. In 1993 he cemented his place in the hip-hop world by releasing the now classic single "Come Clean" from his legendary album, The Sun Rises in the East. The Wrath of the Math was released two years later which included the hit singles "Ya Playin' Yaself" and "Me or the Papes" and Jeru was proclaimed one of the saviors of hip-hop due to his honest and straight forward critique of the state of hip-hop music.
Tickets are £20 advance on sale now from See Tickets and available from the  local outlets of Slide Record Shop and Esquires bar on Friday 27th January.
Full support line up to be announced