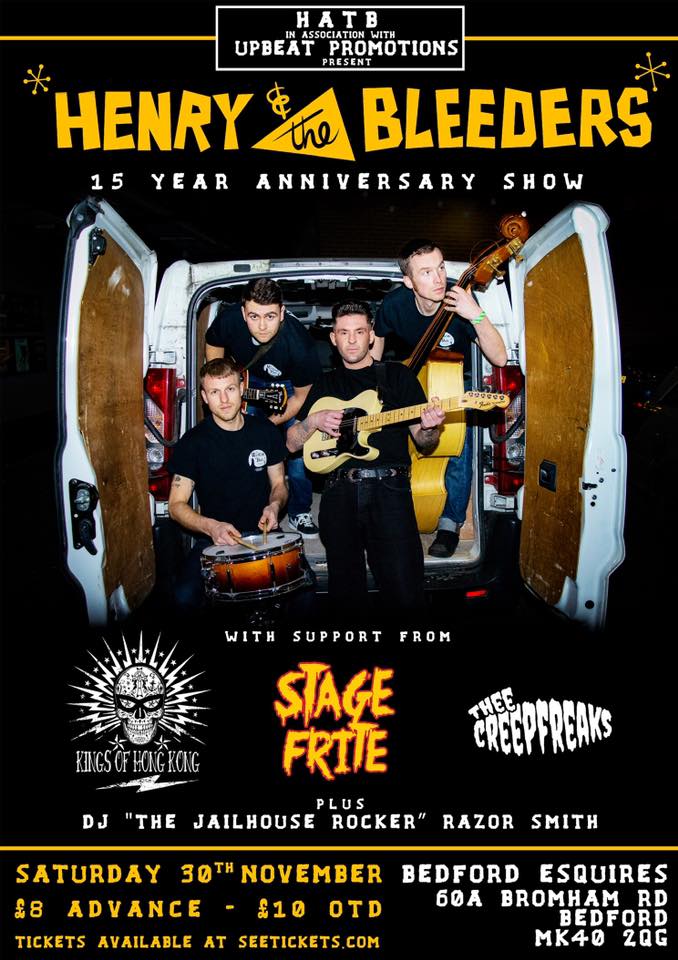 HENRY AND THE BLEEDERS PLAY THIER LAST SHOW OF 2019 AND ITS A BIG PARTY TO CELEBRATE 15 YEARS OF ROCKIN N ROLLIN!!
SUPPORT COMES FROM "THE KINGS OF HONG KONG" AND "STAGE FRITE"
("THEE CREEPFREAKS" HAVE SADLY HAD TO PULL OUT DUE TO PERSONNEL CIRCUMSTANCES)
SPECIAL GUEST DJ ON THE NIGHT IS "THE JAILHOUSE ROCKER" NOEL 'RAZOR' SMITH!!!
Tickets are £8 advance and £10 on the door
Doors 8pm first band on at 8:30
Bedford Esquire's
60A Bromham Rd,
Bedford
MK40 2QG