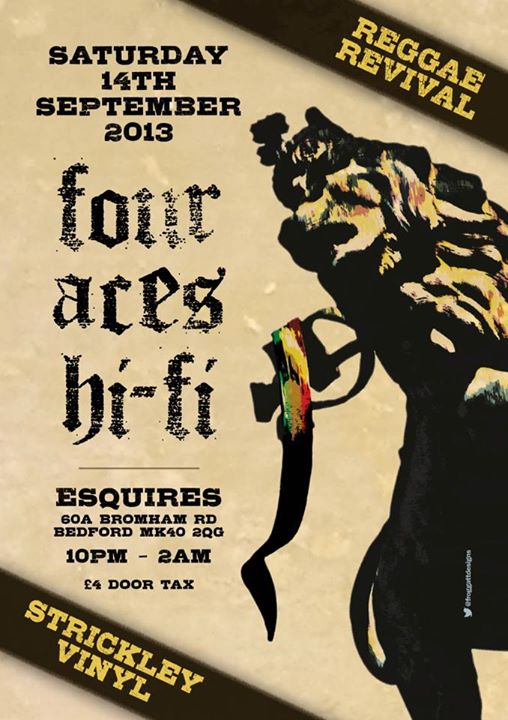 For the first time Four Aces HiFi will be reaching Bedford Town for a session at Bedford Esquires.
The sound will be running scoops and plenty 18″ to make sure that when the music hits ya, ya feel ok!
As always Four Aces HiFi will be playing revive 45's from back in the day, no MP3s, no CDs and no Laptops just the black wax.
The door tax is £4, so put on ya dancin shoes and come a Four Aces Blues!
Bless Up!