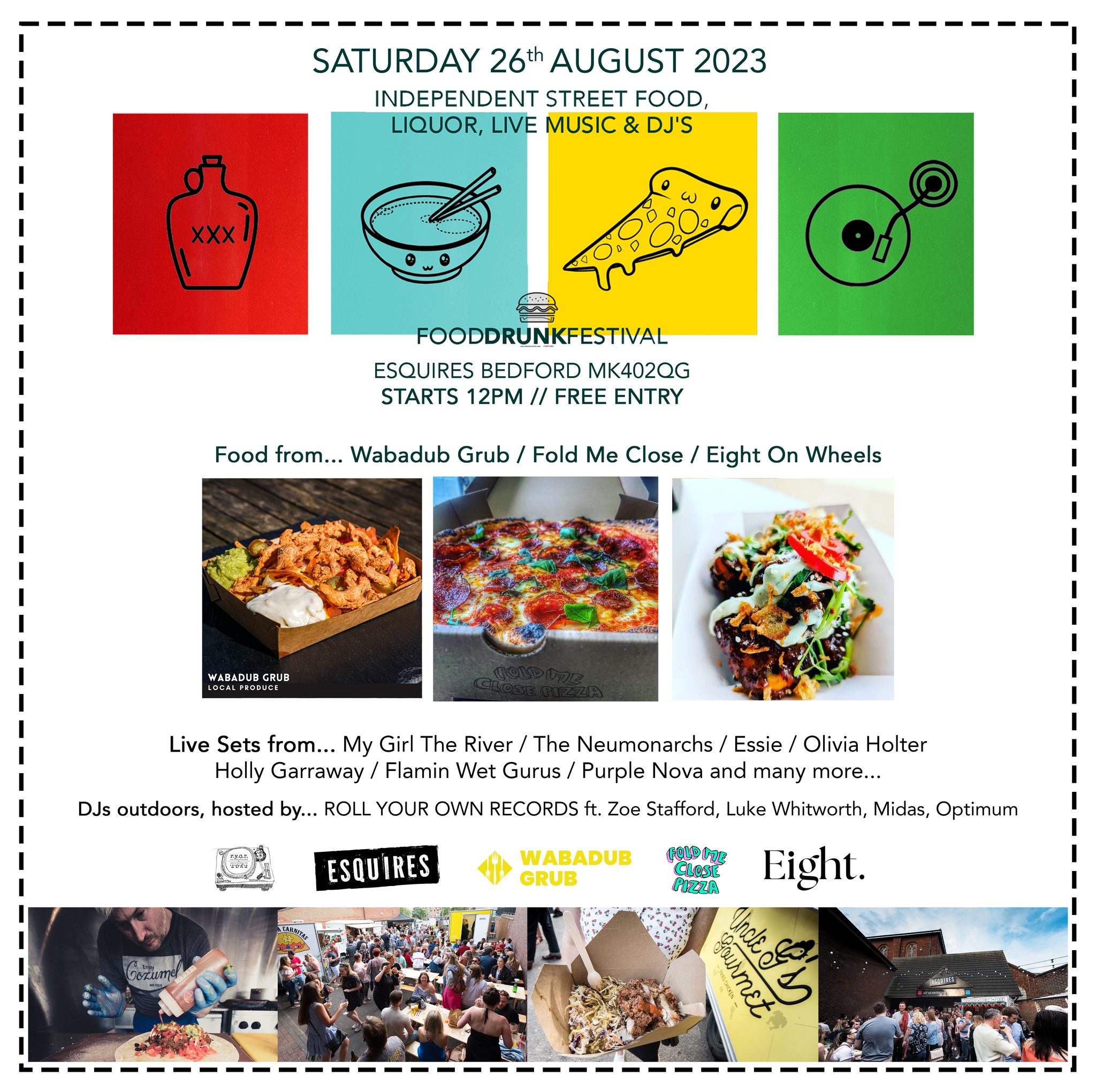 The last outdoor party of the summer – FoodDrunk is returning to Bedford Esquires on Saturday 26th August for our 8th, all day street food, liquor and music party!
SURELY WE WILL HAVE A SUMMER AT SOME POINT?!
Bedford's first street food festival took place here in 2017 and returns bigger and better for 2023, with more bands and DJs than ever before.
We will once again be transforming the car park into a mini food market, whacking up the bunting and even getting out a few hay bales for good measure. With sounds as good as the tastes throughout the day, we will have two indoor rooms of live music, with the Roll Your Own Records crew taking over the outdoor area.
We are working with some of the most respected street food sellers in the UK. All of our street food vendors have 5 star hygiene ratings and they have all been tested by us first.
Entry is FREE all day – gates open 12pm for lunch