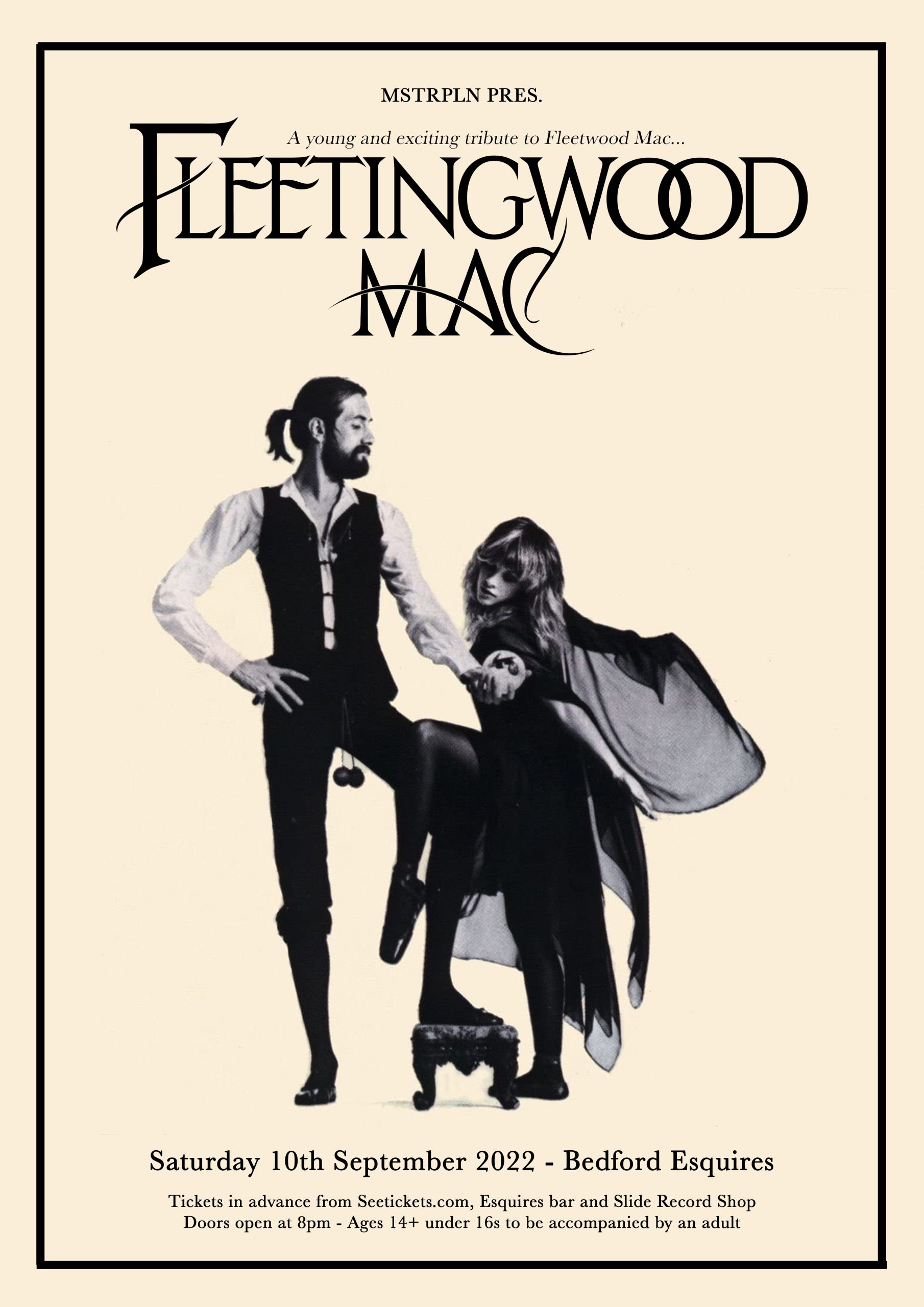 We are Fleetingwood Mac, an exciting tribute to the legendary band Fleetwood Mac.
We didn't just want to be another tribute band, with tacky wigs and fancy dress outfits. Instead we wanted to bring across the live sound of Fleetwood Mac, with just one guitar, a keyboard, a drum kit, a man on the bass and of course, the vocals!
As much as we aim to create a genuine Fleetwood Mac sound, we can't help but give it a modern edge, it's just the way we play. How else are five people supposed to play tribute to a band that have lasted nearly 50 years?
A band who have over time have featured eight different Guitarists & Vocalists. A band that tour arenas all over the world, with six extra touring musicians. A band that started out as part of the sixties British Blues Invasion and ended up as one of the biggest mainstream groups of the eighties. Let's not even get into the scandals, relationships and excesses……
We work hard in rehearsals to get the details right and do justice to some classic songs that play a huge part in many people's lives.
We also want to introduce the songs to a new generation of Fleetwood Mac fans, who just like ourselves, weren't even born when the band were in their prime. We do not go on stage pretending to be Fleetwood Mac, instead we go on as who we are, five musicians who love the music, and want to share the music of one of the worlds greatest bands to a wider audience.
Come and see for yourselves what all the fuss is about!