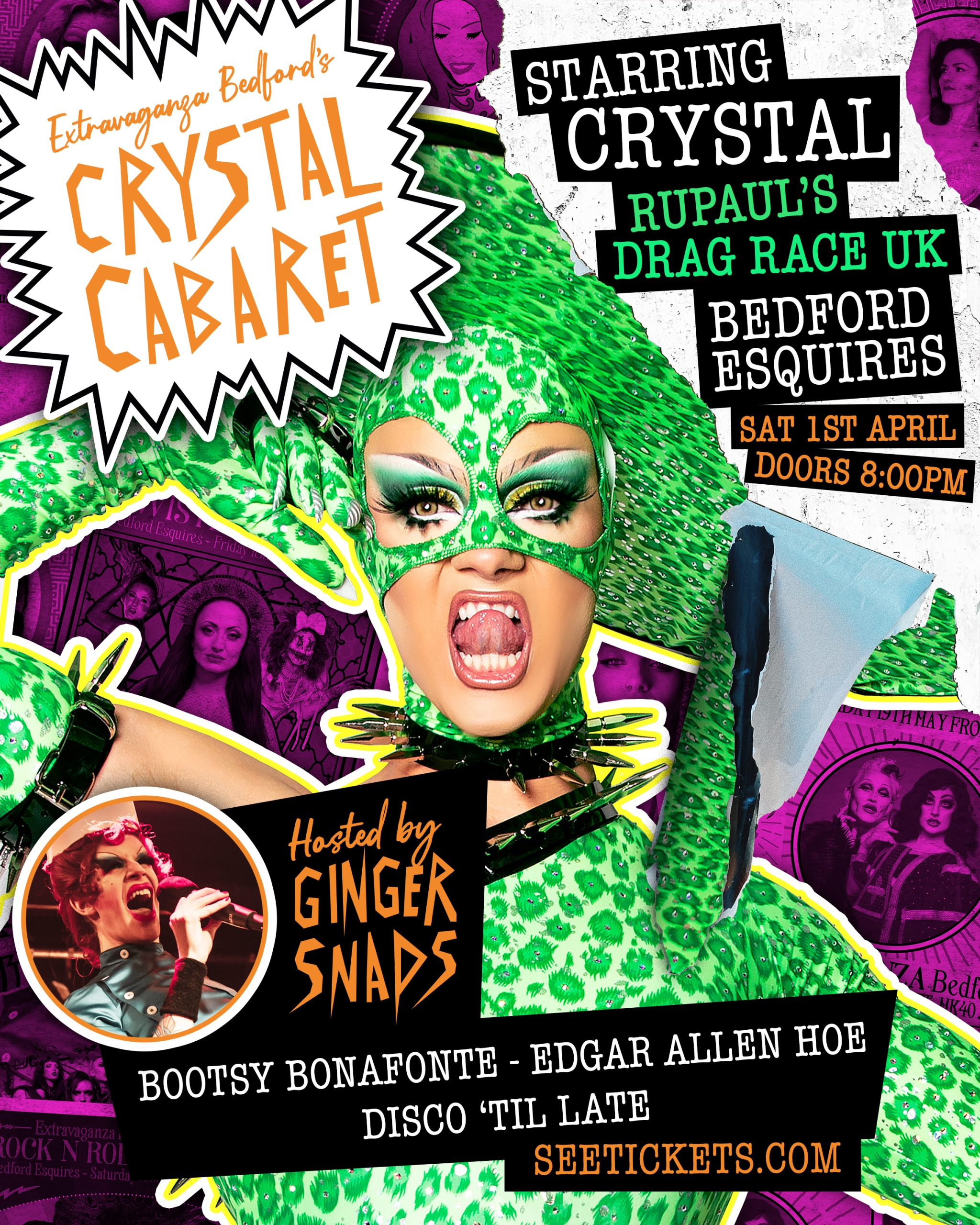 Drag, burlesque and performance art show!
EXTRAVAGANZA BEDFORD are back with their 9th show.
We present CRYSTAL (As seen on RuPaul's Drag Race UK)
Plus a full cabaret show starring: Ginger Snaps Edgar Allen Hoe Bootsy Bonafontè
Our legendary Best Dressed Competition – dress up and impress us all to win a prize!
Special meet and greet 'Crystal' tickets available (7pm – 8pm) this includes a posed photograph and a chance to meet and chat to the Drag Race star.
Crystal (As seen on RuPaul's Drag Race UK!)
Ginger Snaps (Host & drag goul)
Bootsy Bonafonte' (House of Burlesque)
Edgae Allen Hoe (Avantgarde Style performer)
Show starts 8.30pm until 11pm (Disco until 1am)
LGBTQ safe space