Echobelly (full band show) + guests
October 17, 2021 @ 8:00 pm

-

11:00 pm

£17.50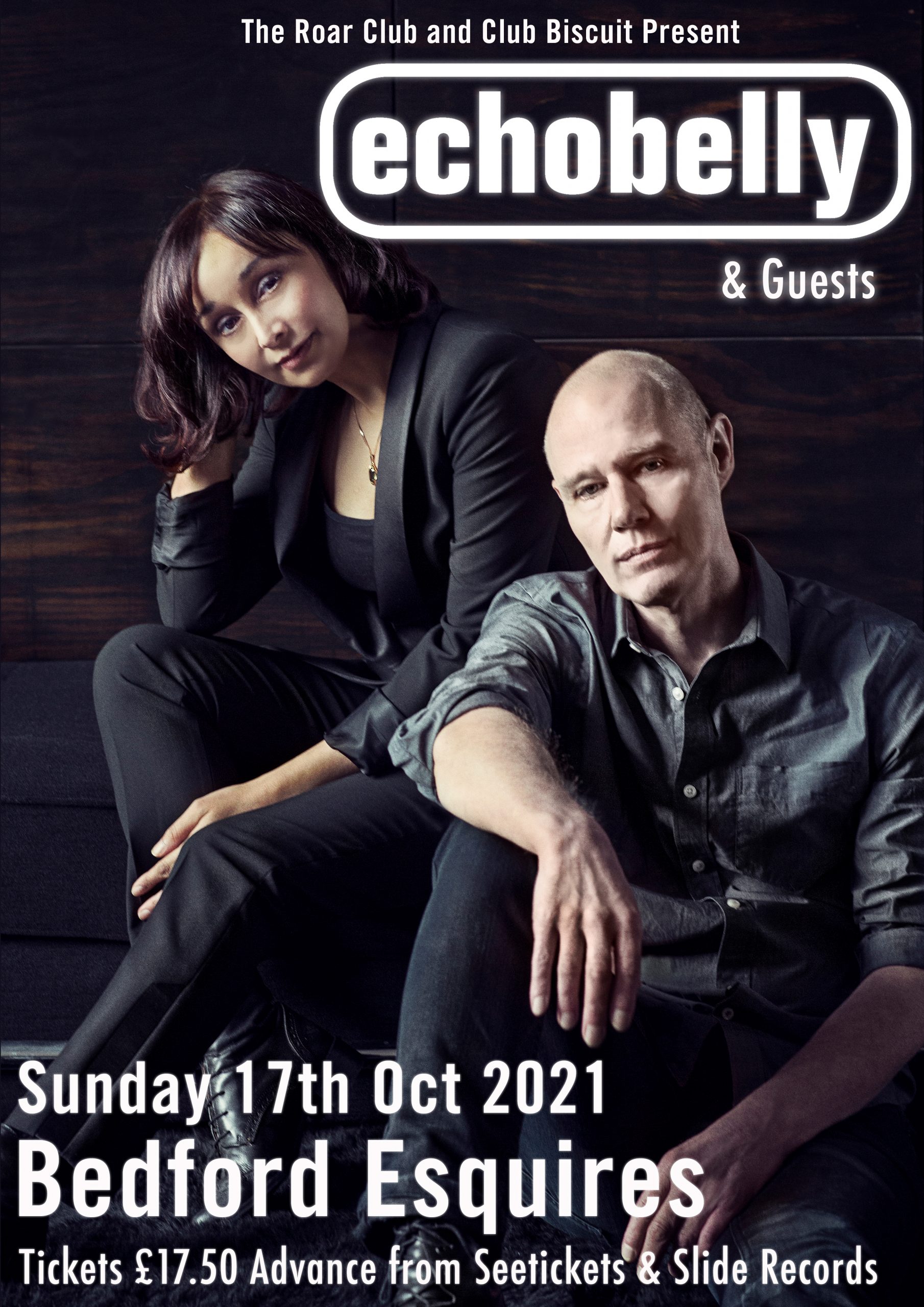 ECHOBELLY, considered by many as one of the major players in the British BritPop
scene, are about to embark on a "post lockdown" UK tour in September and October
2021.
Echobelly debuted in 1993 with their first EP, Bellyache, on the independent
Pandemonium label. The favourable response including gushing press
reviews and sold out gigs ensured the securing of a recording contract with
Epic via their subsidiary, Rhythm King. Their first single from their debut
album E.G.O, was Insomniac and the album reached number 8 in the Uk
Album charts.
By the time they released their 2nd album "ON" in 1995, they were rising up
the ranks of the British music scene, with regular press, tv and radio and two
world tours under their belt. The album celebrated the endless possibilities of
the human spirit. In "Great Things", Madan sang "I want to do great things/I
don't want to compromise/I want to know what love is/I want to know
everything." The album's mostly optimistic feel provides an intriguing contrast
with its serious subject matter. As one journalist wrote, "Both music and lyrics
examine the tension between order and liberty". Listeners in the UK
responded favourably to the album, driving three singles from the release into
the Top 30 of the UK Singles Chart.
During 1995 and 1996, legal problems interrupted the success of Echobelly.
The group also had disagreements with Rhythm King after the label moved to
Arista. The band chose to stay with Epic. The release of their third album on
Epic, "Lustra" was issued in November 1997. A single from the album, "The
World is Flat", was released in August of that year, with one more UK and
European tour put together.
A four-year hiatus was brought to an end in 2001 when the band returned with
the "Digit" EP and their fourth album, "People Are Expensive" which were
released on their own Fry Up label. Two further singles, "Tell Me Why" and
"Kali Yuga" (a remixed version of the album track) followed.
In 2004 Echobelly released a fifth album – again through their own Fry Up
label, called "Gravity Pulls", which echoed a deeper, mellifluous and
expansive side to their writing.
After a period of witnessing the whole music scene change around them, the
band went their separate ways while Glenn and Sonya remained working
together and released two acoustic albums under the name "Calm of Zero"
with an acoustic tour around the UK.
In 2016 the band went back in the studio to record their fifth album,
ANARCHY AND ALCHEMY with producer Ian Grimble. The band have
released the first eponymously titled single to critical acclaim and spot radio
plays on UK radio including, BBC radio 2 and 6 and released HEYHEYHEY and FACES IN THE MIRROR as singles, with tours in May and November to coincide.
It was the response of the sold out Scala show in October 2016 that they
decided to once more make a return into the live music field with a new band
line up and the release of the album, Anarchy and Alchemy, released in 2017.
In 2019, Glenn and Sonya curated their first album of B-sides, live tracks and
demos, the double sided "Black Heart Lullabies" and toured the UK with a
pianist and bass player, as a paired down, more intimate live experience.
Now they are back with a full band line-up, eager to re-connect with their fans
in the live performance arena