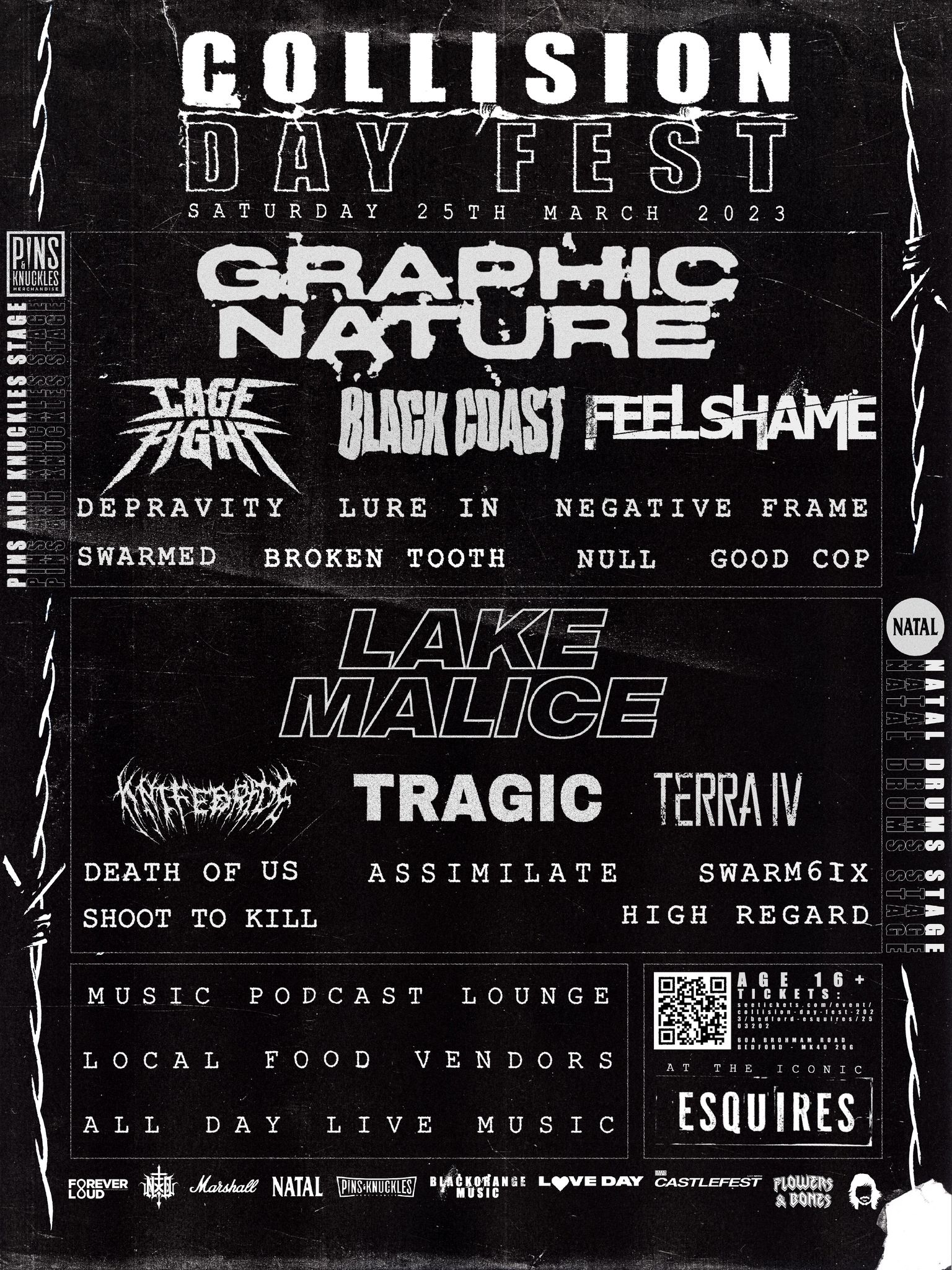 Collision Day Fest @Bedford Esquires – 11am Sat 25th March 
Castlefest Uk, Anti-Mind and Black Orange Music are hitting you with Collision Day Fest.
We are taking over Bedford Esquires for the whole day on the 25th of March with 2 stage, 20 bands and some amazing collabs.
Graphic Nature and Lake Malice headline this insane line up with support from Cage Fight, Black Coast, Feel Shame, Knife Bride, Tragic, Terra IV, Depravity, Lure In, Negative Frame, Swarmed, Broken Tooth, Null, Good Cop, Death of Us, Assimilate, Swarm6ix, Shoot to Kill and High Regard
There will be food, there will be merch and there will be Forever Loud onsite as official media partner for the event with live interviews.
All this for £20
See you there.