CODA – A tribute to Led Zeppelin – 19th February 2022
February 19, 2022 @ 8:00 pm

-

11:00 pm

£10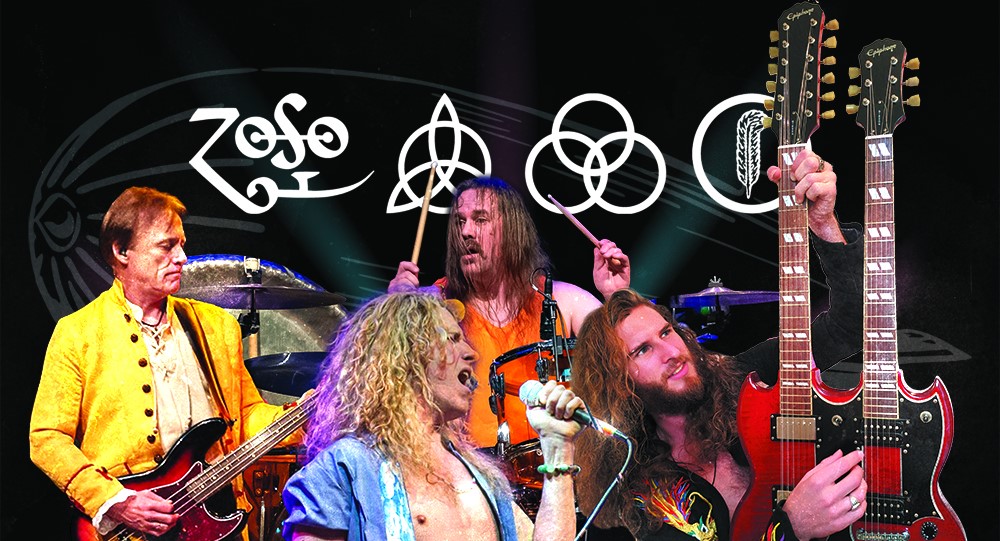 www.seetickets.com/event/coda/bedford-esquires/1488734
CODA – a Tribute to Led Zeppelin are Europe's most exciting and authentic tribute to Led Zeppelin, featuring incredible replica costumes and instruments, with a live sound and look unmatched by any other. They have got a brand new show lined up for you this year, celebrating the classic Led Zeppelin II album. The first set of the show will consist of the whole album, featuring such great tracks as Whole Lotta Love, Ramble On and lesser-played but still awesome tracks like Living Loving Maid and the Lemon Song, and the second set will be packed with all the classics, showstoppers and rockers such as Stairway to Heaven, Rock and Roll and much more!
CODA recently performed three very special concerts celebrating 50 years of Led Zeppelin to great critical acclaim, including one at the very first venue Led Zeppelin ever played, exactly 50 years to the day! CODA were incredibly privileged and honoured to be able to perform at Gladsaxe School, Copenhagen, to a packed hall of Led Zeppelin fans at the site of Led Zeppelin's worldwide debut show on 7th September 2018, exactly 50 years to the day when Led Zeppelin first exploded onto the music scene!
"Fantastic show at Gladsaxe from CODA celebrating the birth of Led Zeppelin 50 years ago." – Jerry Ritz, promoter of Led Zeppelin's first tour.
"The fabulous Zeppelin tribute band CODA from England marked on Friday Led Zeppelin's 50 years with a fabulous concert in the resurrected teen club…CODA were amazing. The same hair, same poses and same costumes…The more than 400 in the chamber had an experience and clearly expressed their enthusiasm. A worthy mark of the 50 years." – Jorgen Angel, rock photographer who took the very first live pictures of Led Zeppelin.
"CODA represent the music of Led Zeppelin with passion and dedication – catch them when you can'' – Dave Lewis, The UK's number one authority on Led Zeppelin and prolific writer of books about the band.
"I have seen many Led Zeppelin tribute bands and CODA are the best. An excellent show!" – Andy Adams, Led Zeppelin super fan and co-author of several books on Led Zeppelin.
"A sincere and moving tribute by a group of excellent, nay brilliant musicians who captured the spirit of the legendary group perfectly." – Chris Welch, music journalist and author of several books on Led Zeppelin.
Fan quotes:
"Not really a cover band, more a reincarnation. I was utterly dumbstruck when I saw them. If I hadn't already got tickets I'd get them just to see this band again. Incredible band, they really have to be seen to be believed."
"The sound, the look,and most importantly the 'feel' is true Zeppelin. Pure class."
"Definitively the best cover band I have ever seen. Clearly a lot of time and devotion has been given to the great, original Led Zeppelin members, and their music, epitomising them in every way. I'm blown away and will be travelling far and wide to follow this band! Rock on!"
Tickets on sale now from Seetickets and in person from Esquires Bar // Slide Record Store // Mario's Hair Design