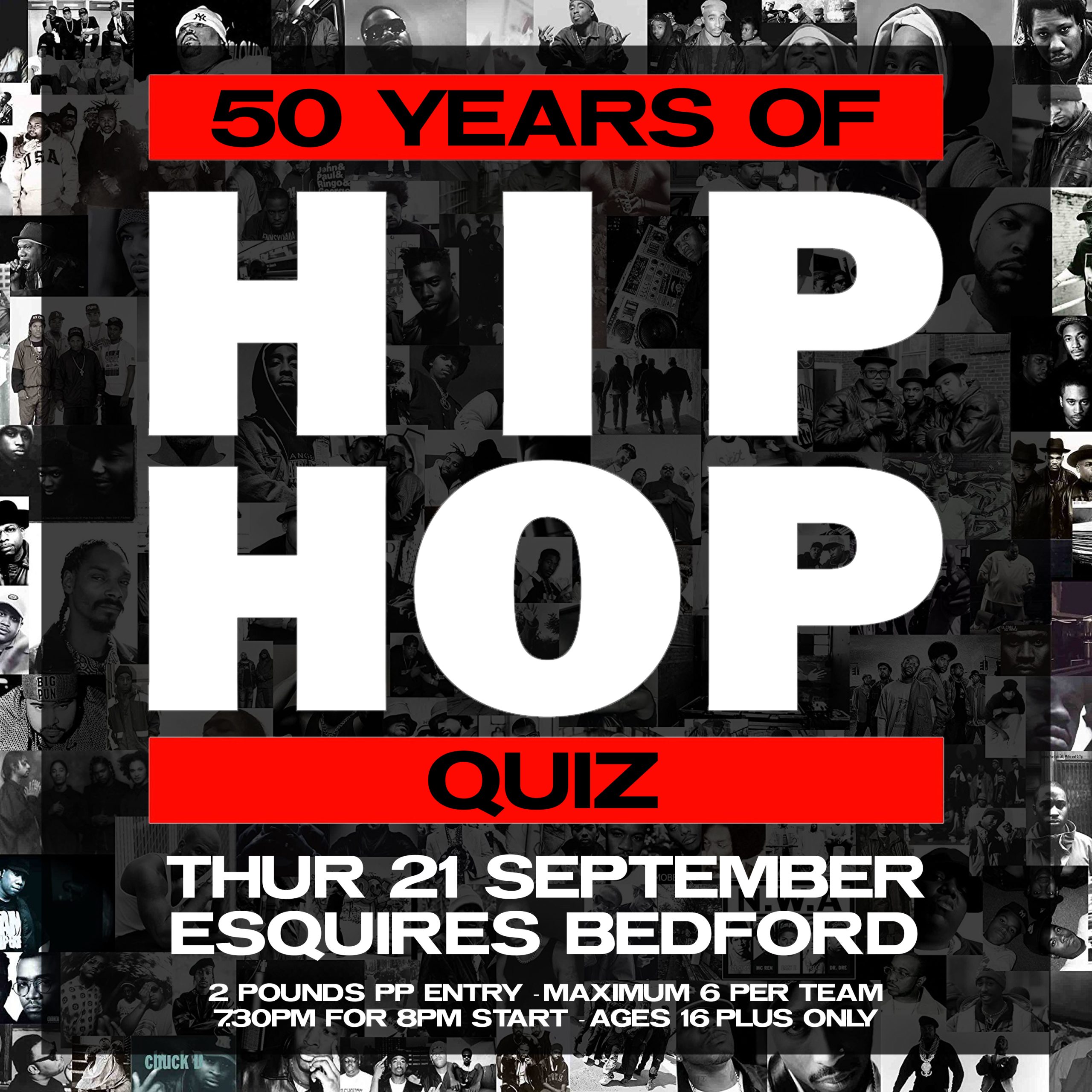 We will be celebrating 50 years of Hip Hop, with the venue head honcho, Gareth running his first ever quiz (go gentle…)!
We'll be covering the full spectrum of Hip Hop, from its inception through to modern day, although we all know the last 10 years or so has been pretty terrible…
So, do you know your Tribe Called Quest from your Biggy? Do you know what the four elements are? Test your Hip Hop knowledge across varying rounds of difficulty and take home some tasty cash and drinks prizes in return.
Teams of 6 maximum
£2 pp entry
Space is limited, so please arrive early
Ages 16+ only, due to bad words